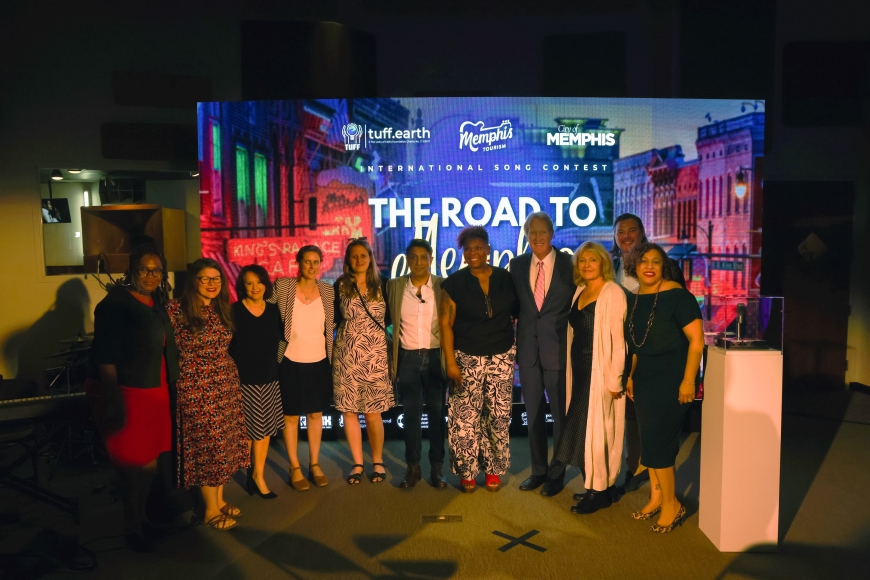 Calling all songwriters…your road to Memphis starts here!
'The Road to Memphis' – hailed as being one of the world's largest music-based mental health projects – launched last Friday, offering musicians across the globe the opportunity to showcase their musical abilities, whilst also promoting mental health and providing resources and assistance to the creative industries.
The Unity of Faiths Foundation (TUFF) – headquartered in Liverpool – conceived of the groundbreaking idea of a global, inclusive song contest, that also serves as a vehicle to showcasing global music cities. In collaboration with The Stax Museum of American Soul, 'The Road to Memphis' song competition aims to discover original talent by shining a worldwide spotlight on the mental health needs of the music and creative community and beyond.
The project launched last Friday to tens of thousands of viewers, with speakers including Liverpool Major Steve Rotheram and Memphis Mayor Jim Strickland, plus more. The launch of the competition was live streamed direct from Memphis's Stax Museum's historic Studio A, to Liverpool, and to the British Parliament. It was the first time a US city has been in direct contact with Parliament for a project of this matter.
"Memphis is a music destination, for music fans, artists, musicians; and they are the lifeblood of our community and tourism industry. Music is our city's global identity. When you think about the role that Memphis played in American culture, we exported our music all over the world."
Kevin Kane, Memphis Tourism President & CEO
Music has long been considered a powerful tool of expression, communication, and emotional release. In light of the growing understanding of the link between psychological health and music, the competition provides a platform for performers to showcase their talent, whilst simultaneously highlighting the importance of mental health. Finalists in the competition will be given the opportunity to perform in Memphis, Tennessee later this year.
"Music has the power to take away the stigma of mental health. This project saves lives, and we will continue to do so, and try to make sure no one slips through the net."
Dr Shamender Talwar & Anna Prior, co-founders of TUFF
"It's a brilliant competition – and locally we have seen an epidemic of ill mental health. We must make sure people's well-being is catered for. We are going to try to raise as much money as we possibly can for this worthy cause."
Steve Rotheram, Liverpool Mayor
Click to find out more about the competition here – and watch the launch event here!