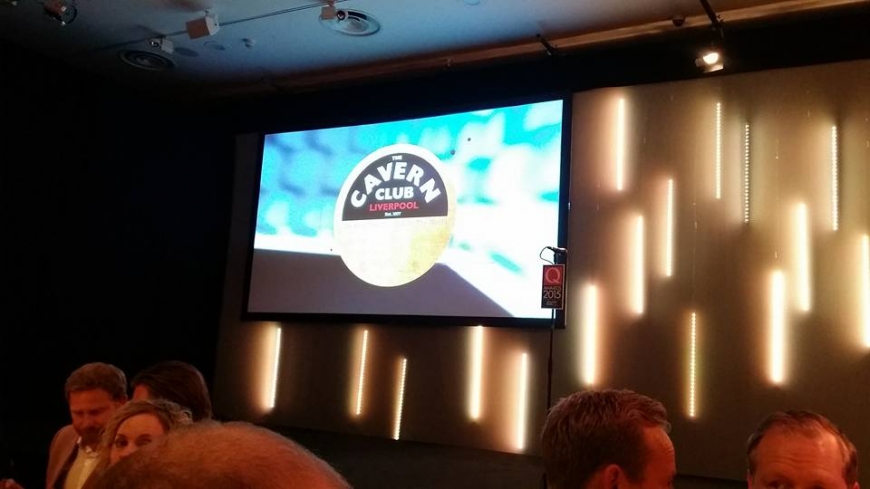 Cavern at the Q Awards 2015!
Wednesday, 21 October 2015
The Cavern Club was proud this year to once again sponsor Best Live Act at the Q Awards. A massive congratulations goes out to our category winner, Royal Blood!
The Cavern was in amazing company at the awards ceremony on Monday. Among the star-studded crowd was Tom Jones, Noel Gallagher, Gary Numan, Queen, Duran Duran, Chris Martin and Mark Ronson. The Cavern was happy to be a part of such a wonderful event for the second year running.
We were also very fortunate to run into the amazing Jim Sturgess who filmed scenes at the Cavern for the incredible film "Across the Universe" a few years ago. Here's hoping he comes back in for another visit soon!
Thanks to everyone at the Q Awards for the amazing opportunity and looking after us all so well.
If you would like to find out more about our category winners, Royal Blood, please visit their website here: http://royalbloodband.com