John Lennon's 75th birthday celebrated in style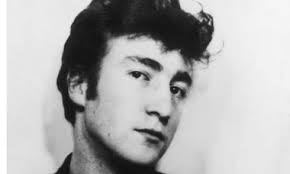 Friday October 9 marked what would have been John Lennon's 75th birthday and saw The Cavern and the City of Liverpool celebrate in style.
The day began with the unveiling of a fabulous birthday cake designed and made with John in mind by Can Cook Studio team. The cake was auctioned off to raise money for Imagine No Poverty charity, a Can Cook initiative, which aims to help local families who encounter food poverty on a daily basis. The campaign got off to a great start with the highest bidder bidding £2,500. The on-going 12 to 18 month campaign continues to raise funds with specially produced 'Imagine No Poverty' brownies, which will be on sale at various places around the city throughout the year. The delicious chocolate brownies can be found on sale at our Magical Mystery Tour ticket office and Cavern Pub.
We began our special one-off tour 'From Quarry Bank to Cavern Club' which took a full coach load of Beatles fans on a 4 hour tour of places integral in the Liverpool story of John Lennon that took him from the boy to the legend that we all know today. Accompanied the whole way by John Lennon's school friend, Bill Smith and the tour was guided by Beatles author and tour guide David Bedford. We visited Penny Lane, Strawberry Field, John's childhood home and by special arrangements, St Peters Church where John and Paul met for the first time in July 1957. Here, our group met with Colin Hanton and Rod Davis from The Quarrymen (John Lennon's first band). Our second extra special stop was at John Lennon's high school – Quarry Bank (now called Calderstones) where his school friends Bill Smith and Rod Davis chatted to our group about the school days and even compared John's school report to their own. The two gave a wonderful  insight into the early life of John Lennon.
The last part of our day-long celebration ended with a birthday show dedicated to the musical career of John Lennon. It featured our very own Cavern Club Beatles' 'John' – Jimmy Coburn who gave a fantastic tribute to John. The headliner of the evening were the original Quarrymen who performed a set of early Skiffle and rock n roll songs that they started out playing with John in 1956 when the band formed.
A huge thanks to everyone who took part in our celebrations and all the other celebartions across the city, making JL75 a truly special day.