Ever wondered 'What It's Like In Liverpool?' Marc Kenny's new song tells us
Wednesday, 18 November 2015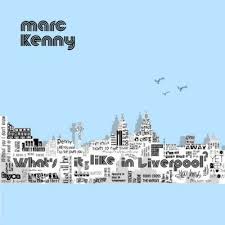 A brand new single which promotes Liverpool as a destination is set to be released on Cavern Records on November 19 at the world famous Cavern Club. 'What's It Like In Liverpool', written and recorded by Liverpool musician Marc Kenny, includes a music video which features many key Liverpool attractions including the UNESCO World Heritage site, The Albert Dock, The Cavern, The Beatles Story and Mersey Ferries. The video will receive its first public play to press and invited guests on the 19th at the Mathew Street cellar club.
The song was inspired by a trip that Marc took to China where he found himself thinking about his hometown and loved ones. It is on course to be adopted by city partners including Marketing Liverpool who see it as a creative and unique destination marketing tool. Chris Brown director of Marketing Liverpool says "Liverpool is a city that stirs people's emotions and that's exactly what's so strong about Marc's song and the video. As well as being extremely catchy, we see it as a great insight into what people feel about Liverpool, whether they are native or not. It's a creative marketing tool when we go out internationally to talk about the city."
The single 'What's It Like In Liverpool?' is available to download from iTunes, Amazon and Google Play and CDs are available for purchase from The Cavern Club and www.whatsitlikeinliverpool.com
Marc recently performed his song to an international delegation from Visit Britain at the travel trade event VIBE that Liverpool hosted for the first time on October 15th. As a result, Visit Britain have asked to use the song to promote the forthcoming ExploreGB, which the city plays home to for the first time in March 2016 and will see over 300 international travel trade buyers descend on the city for the high profile tourism event.
"The response to 'What's It Like In Liverpool?' has been amazing. It's inspired by the city that I come from and love and am so glad that others see it in the positive and passionate way I felt when I was writing it."
Marc will also be launching the single in New York on 26 November when it will get its first international play at The Liverpool Bar near Times Square just after the famous Thanksgiving Parade.
More information about 'What's It Like In Liverpool?' visit www.marckenny.co.uk