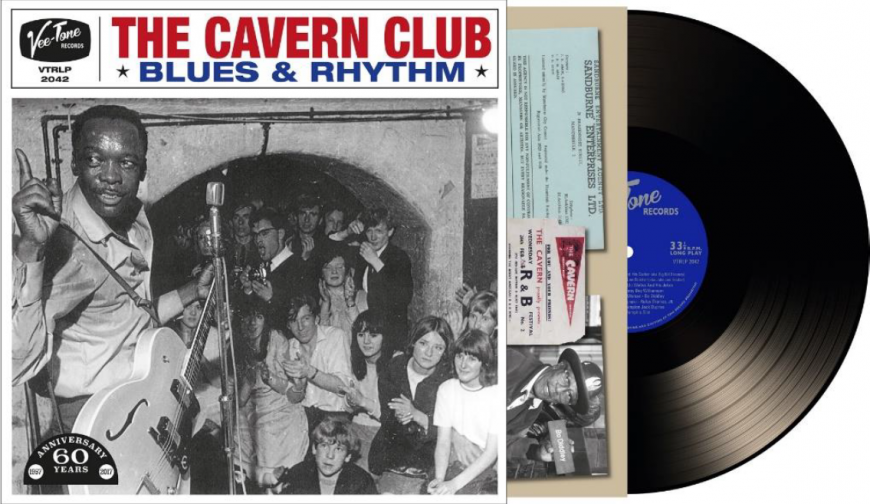 Cavern Club Blues & Rhythm Album Release Party!
The Cavern has got the birthday blues – but in a good way!
We are launching a special new vinyl LP this month as part of our on-going 60th anniversary celebrations. And we are marking the release of Cavern Club Blues & Rhythm with an unmissable Battle of the Blues Night in Mathew Street on June 22.
The Cavern has teamed up with Vee-Tone Records to put together a brilliant collection of tracks by rhythm and blues pioneers who played at the club from the 1950s onwards. They include Big Bill and His Guitar (aka Big Bill Broonzy), who appeared at the Cavern just two months after it was opened by Alan Sytner in early 1957; John Lee Hooker – who played the club under the name John Lee Booker; Bo Diddley; Chuck Berry; Wilson Pickett and Little Stevie Wonder.
The carefully chosen collection represents the many faces of the Blues, from tough Chicago Blues, to piano boogie, to rockin' Blues, and finishing off with the soulful Rhythm and Blues sounds of the early 60s.
A strictly limited edition of 500 records has been produced, with the LPs going on sale from June 26.  But music fans at the Battle of the Blues Night will be able to pick up an early copy of the must-have LP.
The event will feature two of Liverpool's top R&B and Soul DJs, Chris McBride and original 60s 'Sink Club' DJ Stan Evans.
Chris and Stan will be spinning the wax and keeping the dancefloor moving with some of the best 50s and 60s Rhythm & Blues and Soul tunes from 7pm–10pm. And following the DJ sets you will be further entertained on the front stage by our resident weekly Beatle band.
Battle of The Blues, a special Cavern Club Blues & Rhythm party night, takes place on Friday, June 22.
There is FREE entry before 8pm and £4 after that.
Live Lounge doors open at 7pm and close at 10pm.