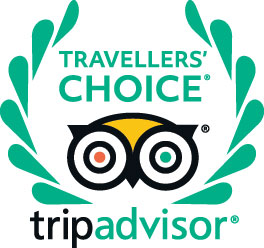 Cavern Club named one of TripAdvisor's Top Ten UK Landmarks!
CAVERN CLUB NAMED ONE OF TRIPADVISOR'S TOP TEN UK LANDMARKS FOR A SECOND YEAR RUNNING
The Cavern Club has been voted as one of the top 10 UK tourist landmarks by TripAdvisor.
The legendary Mathew Street venue has been named at number nine in the Landmarks category of the TripAdvisor Travellers' Choice Awards for a second year running – the only Liverpool attraction in the top 10, and one of only four landmarks outside London.
The others are the Roman Baths in Bath, and Edinburgh Castle and the Royal Yacht Britannia, both in the Scottish capital.
The Houses of Parliament's Elizabeth Tower, better known to tourists as Big Ben, takes the top spot for a second year, while the Tower of London and nearby Tower Bridge are voted second and third respectively.
The Cavern beat St Paul's Cathedral in to tenth place.
Ankor Wat, the temple complex in Cambodia, retains its title as the world's greatest landmark in the awards announced by the travel planning and booking site.
And meanwhile, Liverpool has been named as fifth in the top UK destinations to visit in 2017.
Cavern director Bill Heckle said: "We're really pleased to maintain our place in the top 10 UK landmarks for 2017, particularly in a year where the Cavern is celebrating its 60th anniversary. And it's great to be able to fly the flag for Liverpool in a list that is still dominated by London attractions.
"There are still a number of special events taking place during our year-long celebrations. So as well as welcoming even more visitors to Mathew Street, we hope they will also feel inspired to share their experiences of the club with TripAdvisor – and that in 2018 we might be able to shoot up the charts even further!"