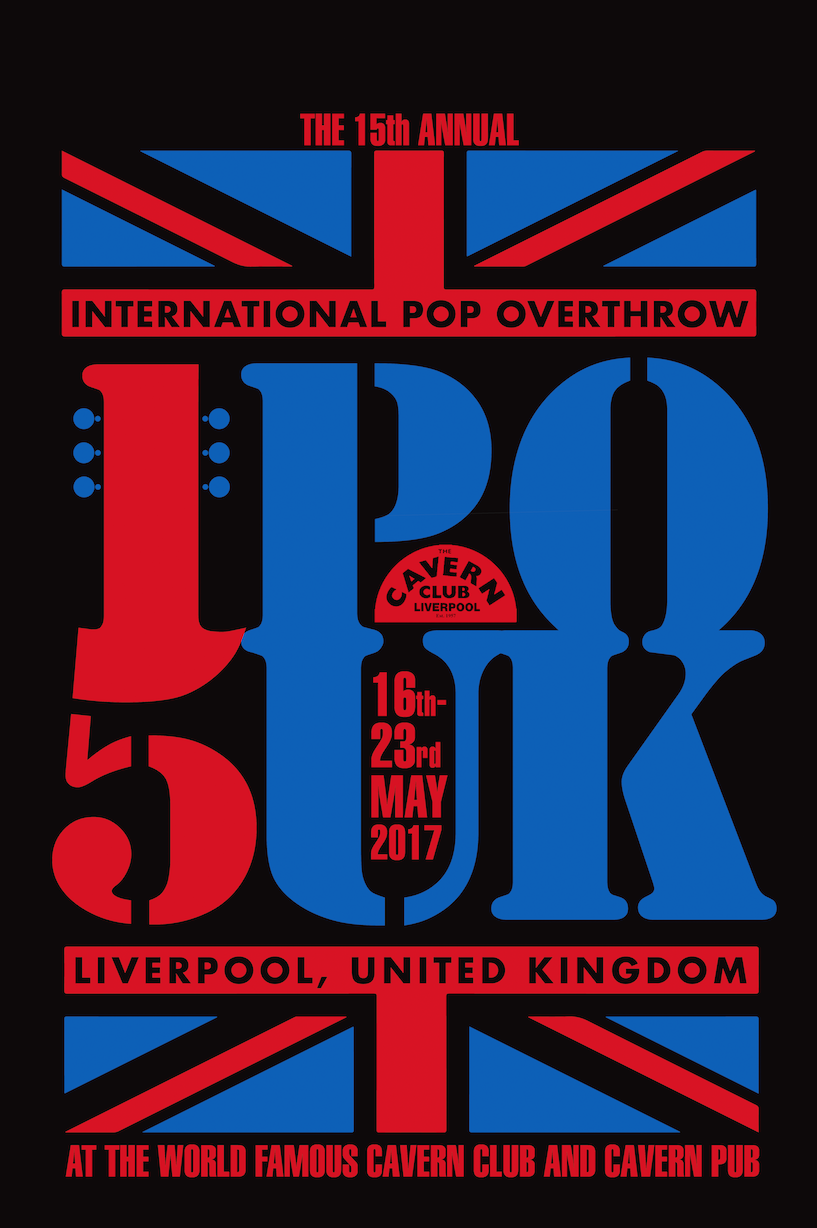 International Pop Overthrow returns to the Cavern
International Pop Overthrow returns to the Cavern next week – and both the festival and the club are celebrating anniversaries in 2017.
This year's event is extra special because it is the 15th year the IPO has been staged in Mathew Street. And it comes as the Cavern continues its 60th anniversary celebrations.
More than 130 original artists from 17 countries are taking part in the week-long pop music extravaganza, which takes place across three stages in the Cavern Club and Cavern Pub.
IPO founder and CEO David Bash started the festival in his hometown of Los Angeles in 1988, aiming to 'galvanise a pop scene from around the world and bring them under one umbrella'.
He explains: "For that first IPO festival we had 120 bands from Los Angeles, the rest of the US, and several countries in Europe, along with Australia for good measure. The festival was a complete success, and we continued exclusively in Los Angeles for the next three years, at which point I was urged to take the festival on the road.
"It was then we brought it to New York, Chicago and then Liverpool.  Since then we've expanded to several different cities around the US and Canada, along with Stockholm.
"In most of those cities IPO has taken on a local flavour, except for Liverpool, where the original ethos of the festival still holds true – artists from all over the world playing under one roof. Well, two roofs, the Cavern Club and the Cavern Pub!"
The first Liverpool IPO took place in 2003, after organisers were approached by the Cavern's Jean Catharell who had been told about the US festival and suggested bringing it to the city.
David adds: "The partnership with the Cavern is very important to us. The owners are honest, forthright people who have been very supportive of IPO and the bands who play it, and we're honoured to be part of the Cavern's rich history of music."
As for what music fans can expect if they come to this year's festival, he reveals: "They will hear all kinds of melodic rock 'n' roll, from power pop to indie rock to garage rock to singer/songwriter.
"People who come to the festival will definitely discover several new bands, and may leave with a CD or two (or more). They'll notice a camaraderie the likes of which they've never seen before; artists from all over the world getting together, meeting each other, forming partnerships of their own, and the crowd will certainly feel the love coming forth from the artists and the music!"
The event is part of ongoing festivities for the Cavern's landmark birthday.
Cavern director Jon Keats says:
"We're delighted to commemorate 15 years of the IPO festival at the Cavern this year as part of our 60th anniversary celebrations. New, original music has always been an integral part of the Cavern's musical offering, and for one week it's our pleasure to hand over all three stages to David and his fantastic festival."