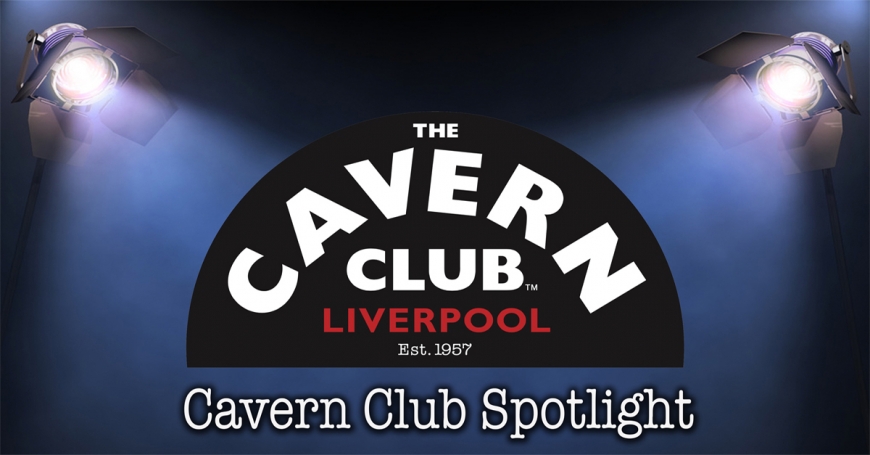 Cavern Club Spotlight: Resident Artist – Paul Jones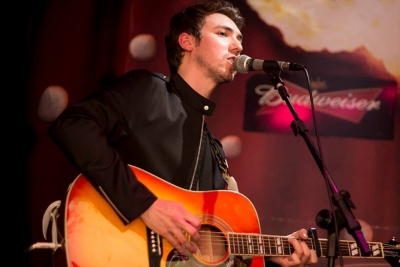 Liverpool Institute for Performing Arts graduate Paul was only 16 when he had a regular Cavern slot with his first band.
He's appeared on Stars in Their Eyes and X Factor, and has played John Lennon in a number of Beatle tribute shows, performing all over the world.
These days Paul is the Cavern Club Beatles' own George Harrison, and he can be seen performing weekly with the band in the Live Lounge.
 How old were you when you first picked up an instrument/started singing, and who or what influenced you?
Six-years-old. I loved watching Michael Jackson as a kid. As an entertainer he is the best. My best friend's dad was in a band, so they taught various Status Quo three chord songs, and then I was off to find the fourth!
What was the first record you ever bought?
2 Unlimited – No Limit, 7" vinyl.
What do you remember about the first time you played the Cavern?
I was about 15. I was nervous, it was summer so it was hot. People could still smoke so the air was filled with Benson & Hedges. Ray Johnson's ears I remember very well too!
What is it do you think that makes the venue so special?
The atmosphere – 'if walls could talk'. Those brick arches have seen so many performers and bands.
The design of the original venue was famous for producing a big sound, and the newer one is exactly the same.
It's also special as every day you are playing to a different audience (minus a few regular alcoholics!). So you meet you new people everyday, who have made their own personal pilgrimage to this place that means so much to so many.
To play any sort of role in their memories of enjoyment is a nice thing to be a part of.
Which song gets the biggest reaction from the audience?
Hey Jude (obviously). Depending on the mood, it could be anything from Blackbird to Land Down Under by Men at Work, that's what keeps it interesting! Can't beat a bit of rock 'n' roll though. Everyone's foot taps after two pints and rock 'n' roll!
And what is your favourite song to play – and why?
At the moment, A Day In The Life. I do an acoustic version of the song, with different FX. The song has so many different sections to it it's always fun to play.
If you weren't a musician, what would you do instead?
Sound engineer. I studied it at university and if I wasn't on the stage, I would be involved 'backstage' so to speak – in a recording studio working with artists or on the road with touring productions.
Tell us something no one else knows about you.
I was a mascot at Anfield when I was six. It was a Steve Nicol testimonial.