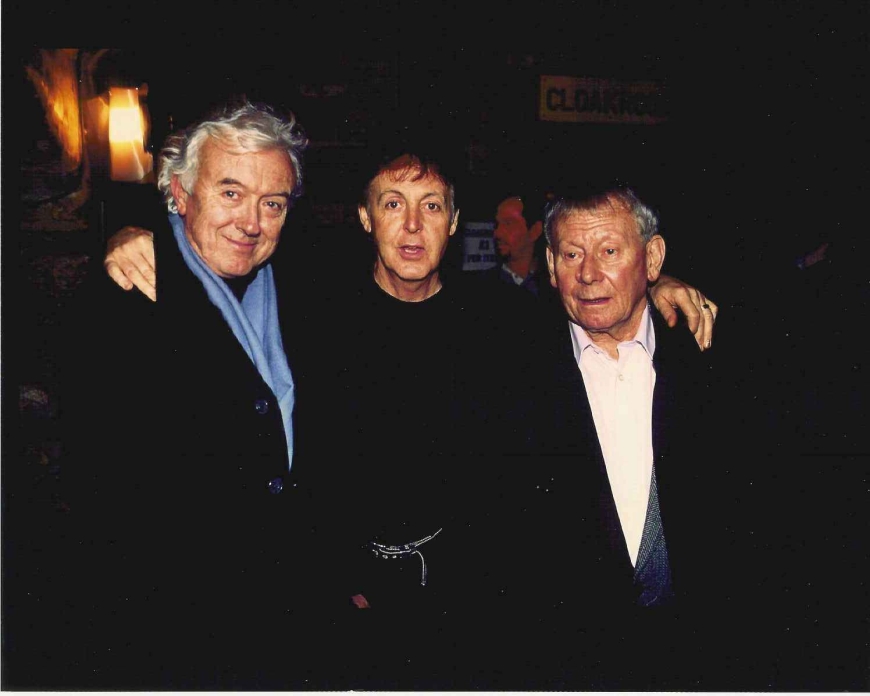 Celebrating Bob Wooler
Today marks 20 years since the death of Bob Wooler. So to celebrate his life we are dedicating today to all things Bob.
On October 26th while attending a BIG THREE gig at The Cavern Club, the drummer Johnny Hutch invited Bob on stage to make an announcement. Bob made the following off-the-cuff remark;
"Remember all you Cave Dwellers.
The Cavern is the best of cellars."
The owner of the club, Ray McFall heard this and immediately offered Bob Wooler the job of introducing Cavern lunchtime sessions. The off the cuff remark became his signature greeting at The Cavern.
Over the next 6 years, Bob Wooler was the driving force behind the club's success organizing the club's live music program, becoming the resident compere, DJ, promoter broadcaster, and publicist. His most important contribution was by far his belief in The Beatles.
He continued to be an important part of the Liverpool music scene for many years. He was regarded by many as the most important person on the Liverpool music scene in the late 50's and early 60's.
Bob remained in his hometown for the rest of his life. Having suffered a heart attack in the 1980's he died on 8th February 2002 following a long illness.
Bob had collected a vast amount of items associated with Merseyside's music scene. The Cavern Club's own Dave Jones acquired a large number of these items with the aim to show his involvement and contribution to Merseyside's music scene, in particular the eight years he spent at The Cavern.
You can find this memorabilia collection in our book published by This Day in Music Books and purchase it via our website.