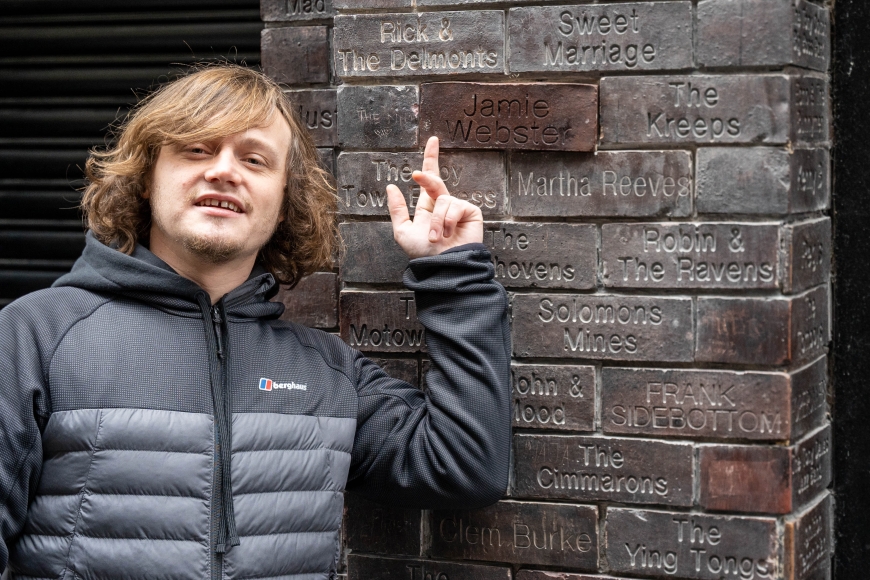 Jamie Webster at The Cavern Club
Thursday, 17 February 2022
When Jamie Webster was at the Cavern Club, it was an eventful visit.
Jamie Webster played the Cavern Club at the end of January 2022 to launch his album 'Moments'.
The demand was always going to be high for the limited tickets on offer, but how quickly they sold was a surprise to everyone. The show sold out within seconds. A second matinee show was added with high demand, which sold out equally as quickly.
Before the shows, Jamie was inducted into the  Cavern Wall of Fame . Watch the induction ceremony here.
Jamie then came to sit down with us for our new video series Cavern Asks. Jamie answered ten quick-fire questions about his life and what music and Liverpool mean to him. Watch the full interview below.
After everything, we got to why everyone was here, to watch Jamie Webster at The Cavern Club.
The crowd gave everything expected from them and more. For such an intimate performance, it had the atmosphere and energy of a sold-out arena. The chants and pints were flowing, waiting for Jamie to take the stage, who took to the stage matching the power and embracing his moment.
To witness the packed out, Cavern sing back every word, to every song was special. There wasn't even a break between each song with choruses of 'F##k The Tories' bellowing out.
Jamie Webster is one of a kind resonating with music fans of all kinds up and down the country.
It was one of the great nights at The Cavern Club, and we got to do it twice.
To keep up to date with all the upcoming shows at the Cavern Club make sure to visit our whats on page.