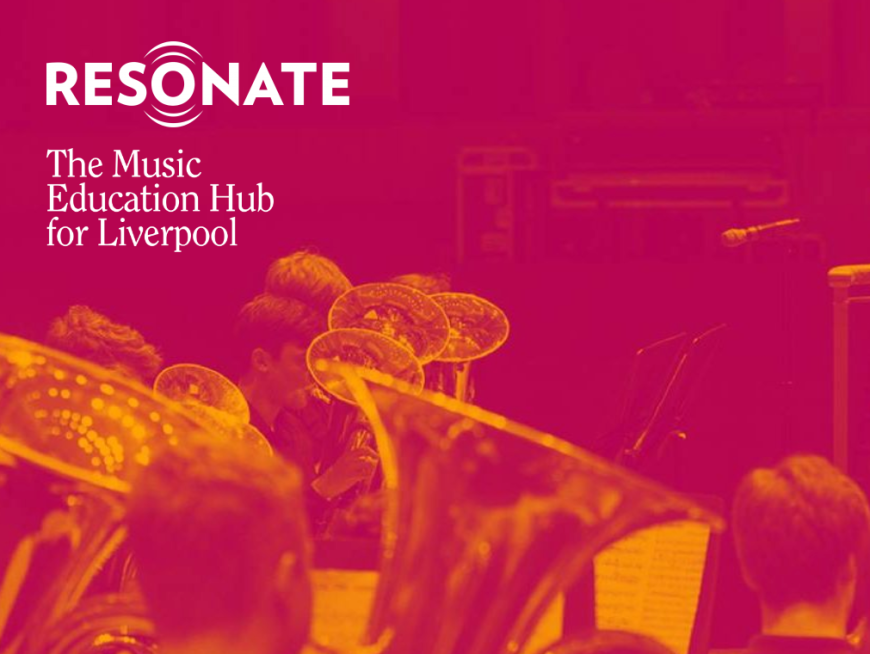 Could you be a Beatles Music Education Officer?
Wednesday, 16 November 2022
Resonate is looking to appoint a qualified teacher to be our Beatles Music Education officer. The successful applicant will work with our schools and within our wider network of partner organisations to bring the music of the Beatles to a new audience.
This is a truly unique position, a first for music education nationally and a position that we have no doubt will influence a new generation of Beatles fans.
For full details of the post, please read the complete Job Pack, link below.
How to apply
Please complete an application form from the documents below. Please also attach an accompanying letter of support, addressed to the Head of Service, a maximum of two sides of A4 Arial font 12, addressing the following points:
Why you are interested in the post?
How do you feel your experience and effectiveness to date make you a suitable candidate for the post?
What you will contribute to the young people of Liverpool.
Any particular areas of strength and expertise you have to offer?
Electronic applications should arrive by 8 am on Monday 5th December 2022. Interviews to be held wk bg. 12th December 2022. Please email applications to: [email protected] with 'Teacher- Beatles Education Officer Application' in the subject line.
Closing Date: Monday 5th December 2022, 8 am
Interview Date: Monday 12th December 2022
Relevant Documents
Resonate Beatles Education Officer- Job Pack
1 Model Application Form Teacher
2 Consent to Obtain References Form
4 Application Forms Notes to Applicants
Freelance Music Tutors
We are looking for the following tuition providers to teach 1:1, small group and whole class instrumental lessons. We are particularly interested in hearing from Brass tutors.
Brass
Voice/Choir (including whole school singing projects)
Please consult the following documents for more information about the role and for details on how to apply:
Freelance Music Tutor Information Pack 
Freelance Music Tutor Enrolment Form
Assistant

 Music Tutor

We are seeking a number of assistant tutors to work with a lead music tutor in our Resonate Music Studios ensembles and in school settings.

Skills and attributes

Although not an exhaustive list, these are a few of the skills and qualities we would expect in all of our providers:
The ability to read music, play an instrument and sing in tune;
Have experience playing in a band/ensemble or singing in a choir at any level;
Have experience, and enthusiasm for working, with young children aged 7 – 18 in an ensemble/band or school setting;
A willingness to work within a team of professional music educators and learn to teach music as part of a team;
Local experience and knowledge of Liverpool communities and cultures;
Aspiration to learn more about how children and young people progress in music education;
The ability to maintain high professional standards at all times including excellent timekeeping, managing administration, and clear and timely communication with schools, parents, students and Resonate.
For further information and the application pack please click here