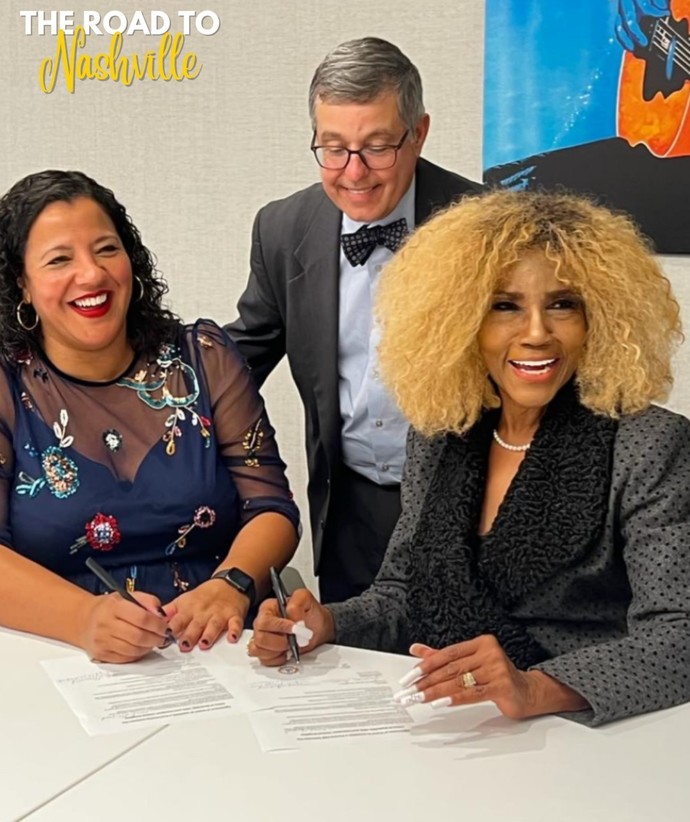 LIVERPOOL AND NASHVILLE JOIN HANDS FOR MENTAL HEALTH
Liverpool's Mayor Anderson and Nashville's Deputy Mayor Haywood forge a new partnership.
The Mayor of Liverpool, UK, Joanne Anderson and the Deputy Mayor of Nashville, USA, Brenda Haywood joined hands in solidarity between their two cities during the reception at the British Consulate in commemoration of HM Queen Elizabeth II for The Road To Nashville – Liverpool International Song Contest on October 10.
Through the Mayors, the cities of Liverpool and Nashville promised to work together on delivering sustainable economic global community benefits through trade, investment, science, technology, culture, education, and tourism. The partnership will be implemented through visits between cities as needed, promoting and facilitating opportunities for collaboration, trade and investment in key economic sectors including music, healthcare, life sciences, tech, digital content, visitor economy, and tourism. As two dynamic music cities, a particular emphasis will be placed on exploring potential creative music collaborations and exchanges.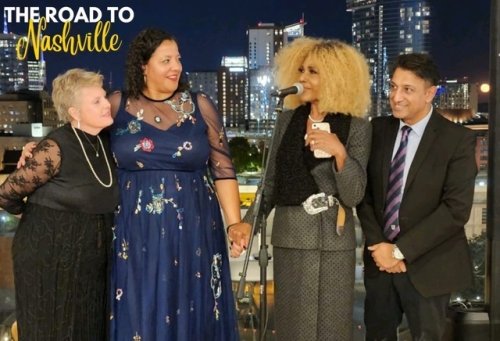 "I, Deputy Mayor Brenda Haywood, joined Mayor Joanne Anderson of Liverpool at a
phenomenal reception for the Road to Nashville. Over 21,400 songwriters from 31 countries were represented. This global historic project brought Nashville and Liverpool together to battle the sigma of mental health," said Deputy Mayor Haywood.
"The Road to Nashville is a truly special initiative that has supported thousands with their mental health through the power of music. It has been a privilege to work with the Deputy Mayor Brenda Haywood to connect our two iconic music cities of Nashville and Liverpool, and we are looking forward to developing our relationship further, extending beyond music and looking at all the additional ways in which we can collaborate. I was overwhelmed with the kindness and warmth of the people of Nashville and our visit was both inspiring and moving. I'm proud that Liverpool is working with our wonderful sister city, TUFF and all The Road to Nashville partners in supporting musicians around the world and making this project a huge success,"
said Mayor Anderson.
Held at the newly established British Consulate on "World Mental Health Day," the royal reception celebrated the winner of the international song contest and mental health initiative, Los Angeles based Edi Callier. The reception was also held in honor of HM Queen Elizabeth II and HSM King Charles III.
"I'm very proud to be part of The Road To Nashville and bringing the cities of Nashville and Liverpool together," said  John Scannapieco,  Honorary Consul from Great Britain and Northern Ireland.
To read more about the initiative click here.