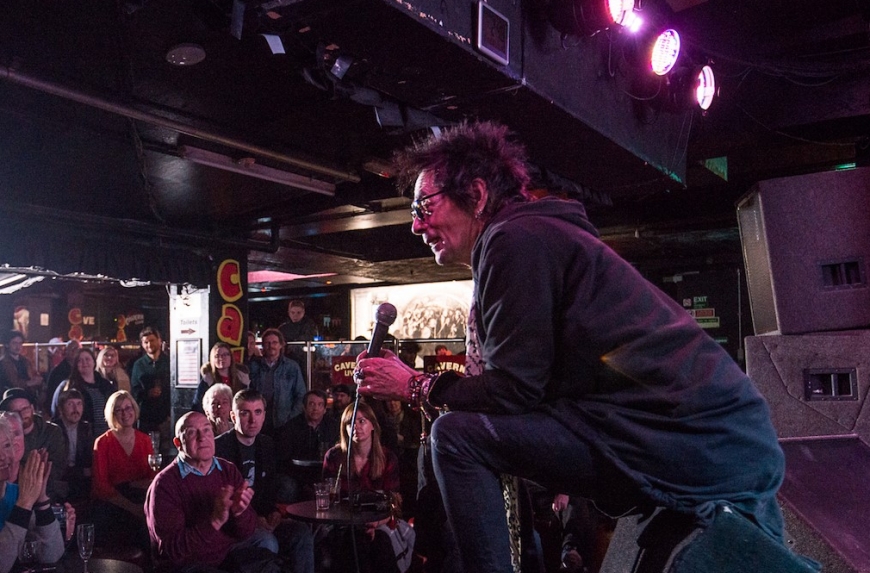 EARL SLICK 'IN CONVERSATION'
New York-born guitarist Earl Slick returns to the Cavern this September for an intimate 'in conversation' where he will perform extracts from songs and talk about his amazing musical career.
The 65-year-old has played with some of the biggest names in music over five decades, including David Bowie, Robert Smith, Eric Clapton, Carl Perkins, former Mott the Hoople frontman Ian Hooper, George Harrison and Ringo Starr.
He joined Bowie on the Diamond Dogs tour in 1974 as a replacement for Mick Ronson, and played lead guitar on the Young Americans and Station to Station albums in what was to become a 40-year association with the late British superstar. His final collaboration with Bowie was in 2013 on The Next Day.
Earl also played a key role in the recording of John Lennon's final studio recording Double Fantasy in 1980, and later worked with Yoko Ono on her solo album Season of Glass. His work can also be heard on the posthumous 1984 Lennon album Milk and Honey.
He appeared at Beatleweek in 2015 when he took a starring role in the star-studded With a Little Help From My Friends – The Boys Who Knew The Lads at the Royal Court Theatre.
And earlier this year Earl took to the stage at the Cavern to enthral and entertain the audience with his anecdotes about some of the stars he has collaborated with, offering a candid look behind the scenes of the rock 'n' roll circus.
Now fans are being given another chance to hear some incredible stories and listen to some amazing music as he returns to the Live Lounge on September 4 in what is bound to be one of the highlights of the season.
Tickets are £15 – find out more HERE