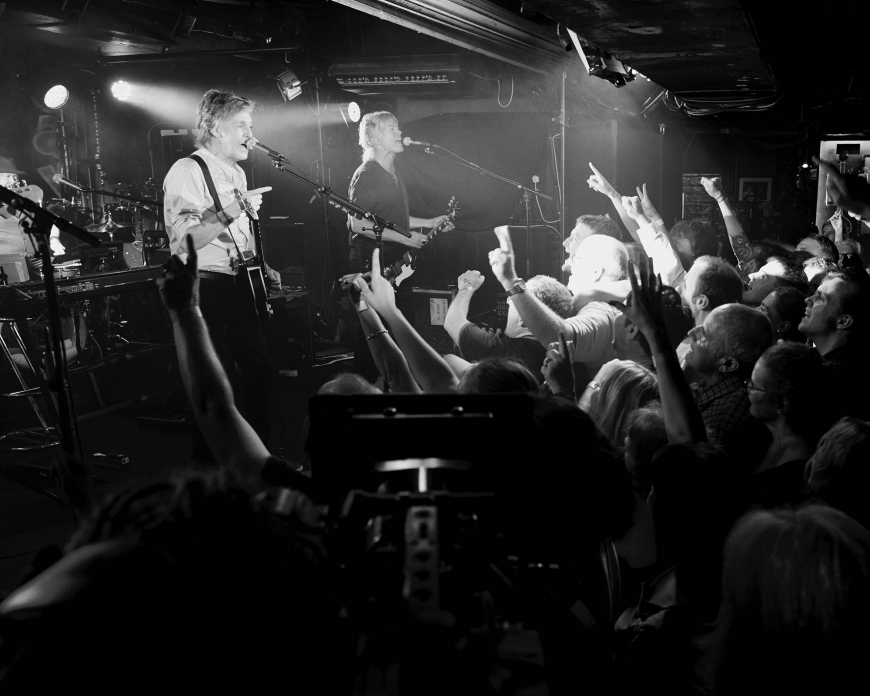 Macca Back at The Cavern Club
The news is out!
Sir Paul McCartney made his first official return to the Cavern stage in almost 20 years!
Macca played a fantastic two-hour set – almost his full arena show – in front of an intimate 150-strong audience of fans and family (and the odd famous face), while outside huge crowds gathered hoping to catch a glimpse of the ex-Beatle. It was a slice of Maccamania on a hot summer's afternoon.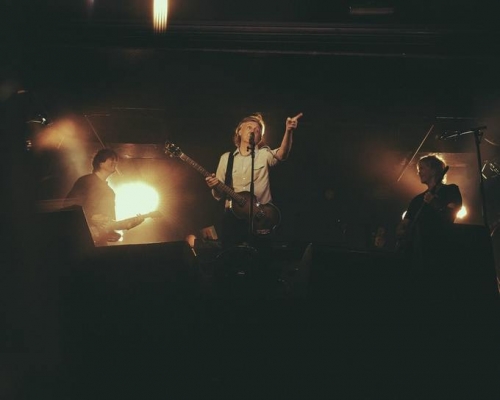 Paul revealed his plans to play a secret gig in the city during a Q&A with Jarvis Cocker at LIPA on Wednesday. But the venue was kept under wraps until yesterday morning.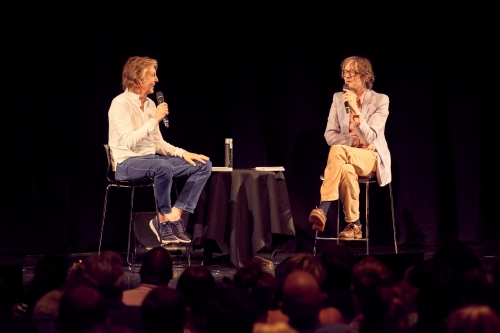 It didn't stop eager fans from queuing outside the club in Mathew Street from the early hours in the hope of hearing him play.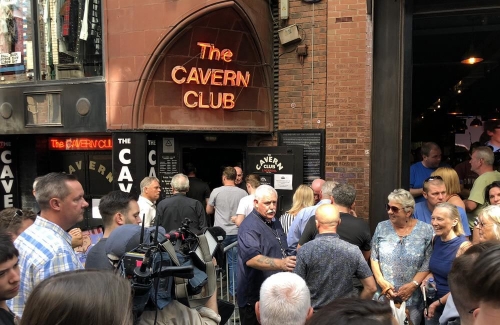 And for the lucky ticketholders, it was a gig to savour and remember.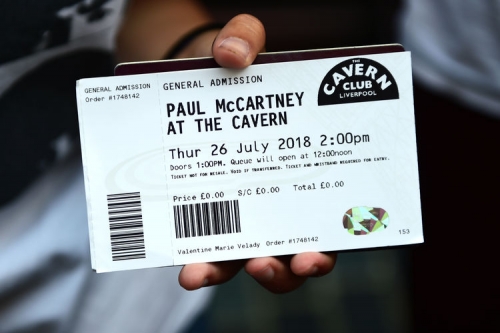 It all started with a bluesy jam which morphed in to the song Paul told the crowd "got me in to the Beatles" – 20 Flight Rock. The 76-year-old legend also took his audience on a heartfelt tour of the early years of what became the biggest band in the world, reminiscing about their first recording session and how they shared the acetate of In Spite of All the Danger, having it for a week each.
People were asked to put away their phones and enjoy the anecdote-punctuated set of almost 30 songs including Love Me Do, Hi Hi Hi, Sgt Pepper's Lonely Hearts Club Band, Helter Skelter, Birthday and Band on the Run.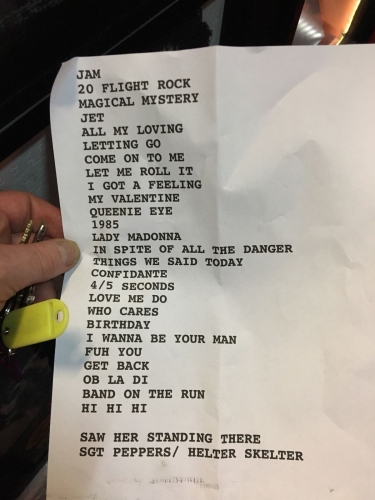 There was also a preview of a number of songs from Paul's forthcoming album Egypt Station, set for release on September 7, including Come On To Me which Paul sang on his Carpool Karaoke with James Corden in June. Cavern director Jon Keats says: "He said: 'It's very special to him to be back at the Cavern – let's have some fun."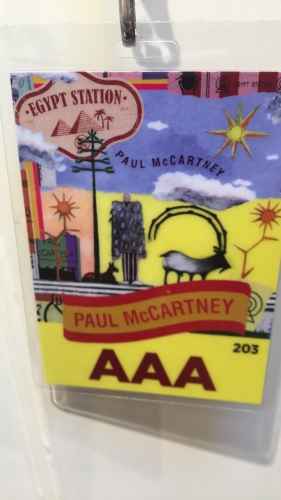 And if you weren't one of the lucky 150, watch this space because the whole gig was filmed by Paul's production team.