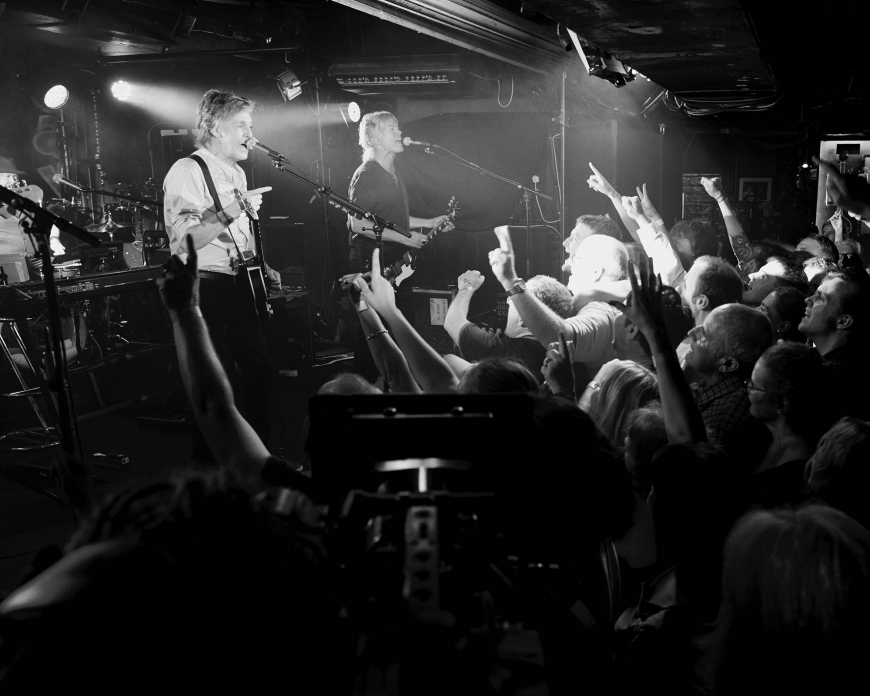 Egypt Station – Explorer's Edition, featuring Paul McCartney Live at The Cavern Club!
The expanded version of Paul's #1 charting Egypt Station album has been released today!
Egypt Station – Explorer's Edition is comprised of the original record, plus a second album, Egypt Station II.  The bonus disc collects all songs released during the Egypt Station journey; from studio tracks including the surprise single 'Get Enough' to live performances captured at stops such as The Cavern, Abbey Road Studios, and Grand Central Station. The release coincides with Paul bringing his #FreshenUpTour to North America, kicking off in New Orleans 23rd May.
We are delighted and proud that the Live Recording of Sir Pauls performance of 'Fuh You' from the stage of our Live Lounge has been included in this special edition. Once again highlighting just how special his appearance at The Cavern was.
TRACKLISTING
EGYPT STATION:
1) Opening Station
2) I Don't Know
3) Come On To Me
4) Happy With You
5) Who Cares
6) Fuh You
7) Confidante
8) People Want Peace
9) Hand In Hand
10) Dominoes
11) Back In Brazil
12) Do It Now
13) Caesar Rock
14) Depite Repeated Warnings
15) Station II
16) Hunt You Down / Naked / C-Link
EGYPT STATION II :
1) Get Started
2) Nothing For Free
3) Frank Sinatra's Party
4) Sixty Second Street
5) Who Cares [Full Length]
6) Get Enough
7) Come On To Me [Live At Abbey Road Studios]
8) Fuh You [Live At The Cavern] 
9) Confidante [Live At LIPA]
10) Who Cares [Live At Grand Central Station]
Out now! To purchase – visit www.paulmccartney.com