Cavern Club returns to Llangollen Eisteddfod
Some of the Cavern's best-loved resident artists will perform at one of Wales' biggest musical events this summer.
Last year we presented our first-ever pop up stage when we took part in the Llangollen International Musical Eisteddford.
And we're returning to the Welsh venue for 2019 to entertain music fans during Llanfest, the festival's finale party, on Sunday July 7.
The line-up will celebrate the Cavern's place in the history of pop, with musicians performing iconic songs from artists like The Rolling Stones, Queen, The Who, The Kinks, Oasis and Travis. Oh, and a band called The Beatles of course.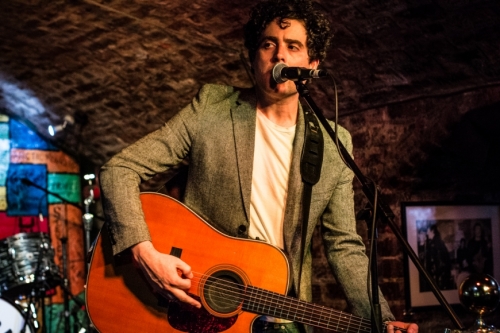 Cavern favourites singer-songwriter Richard Batty, pictured, who will play his own original compositions, Jonny Parry and the Tony Skeggs Band will perform for the festival crowd.
And they will help get the Eisteddfod into the party spirit before the final day's headliners – The Fratellis and The Coral – take to the main Pavilion stage. The Pigeon Detectives and Dodgy are also set to play.
Cavern Club director Jon Keats said: "We're thrilled to be working with the Llangollen International Musical Eisteddfod for a second year, following on from the phenomenal reception we received in 2018.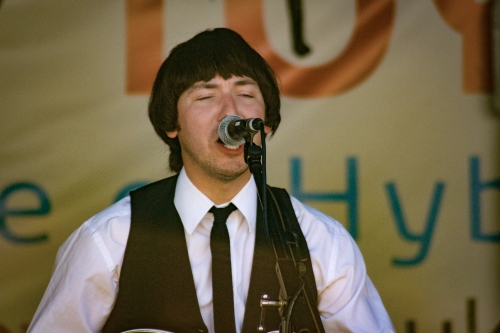 "This year's line-up of talented musicians and music celebrates the past, present and future and encapsulates what the Cavern is today."
Dr Edward-Rhys Harry, who is Music Director of the festival, added: "The Llangollen Eisteddfod aims to unite communities from across the globe together through music and dance, in the spirit of international goodwill, friendship and peace.
"The Cavern Club's international presence will elevate this message even further, and we couldn't be more proud to be collaborating with them for a second year running."