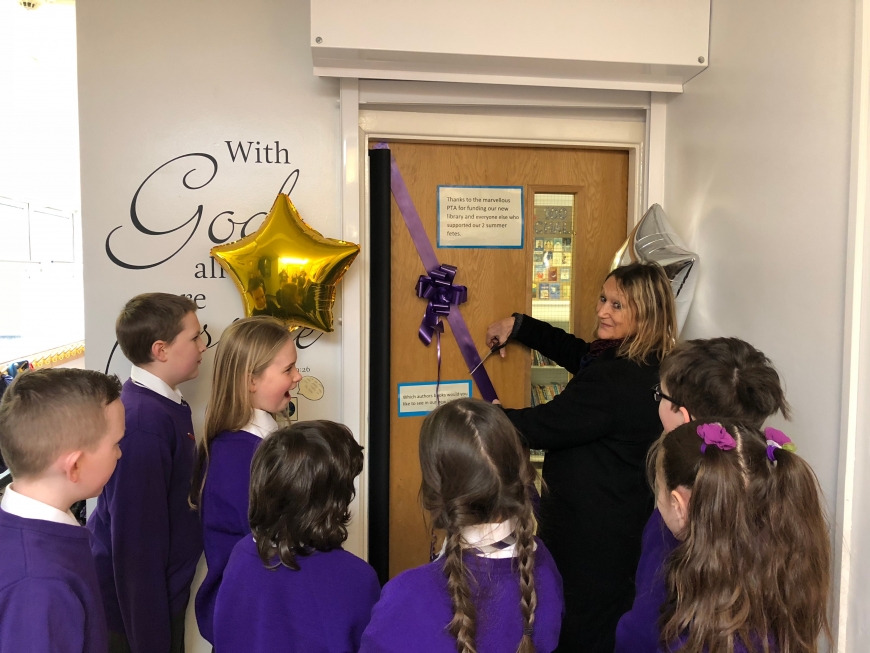 Help the Cavern and Bishop Martin School celebrate World Book Day!
Wednesday, 28 February 2018
The face of music was changed forever when John Lennon met Paul McCartney for the first time at the St. Peter's Church Woolton Village Fete. The grounds where the fete was held are now home to Bishop Martin School and in celebration of the fete's 60th anniversary the Cavern, along with the help of the Bishop Martin School PTA, recreated the days events twice last year. Money raised by Beatles fans during those festivals has gone to remodel the Bishop Martin School Library and on the 1st of March to celebrate World Book Day Cavern Director and John Lennon's sister, Julia Baird, will be appearing at the school to officially reopen the library.
We've also got a rare opportunity for you to be a part of the library forever! Bishop Martin School are doing a book drive and you can have your name immortalised in a book which will be kept at the library for children to enjoy for years to come. Suggested donation is £10.00 and you can donate easily by PayPal to [email protected] with the reference Library Cavern
When making a donation please remember to include the name you would like included in the book.