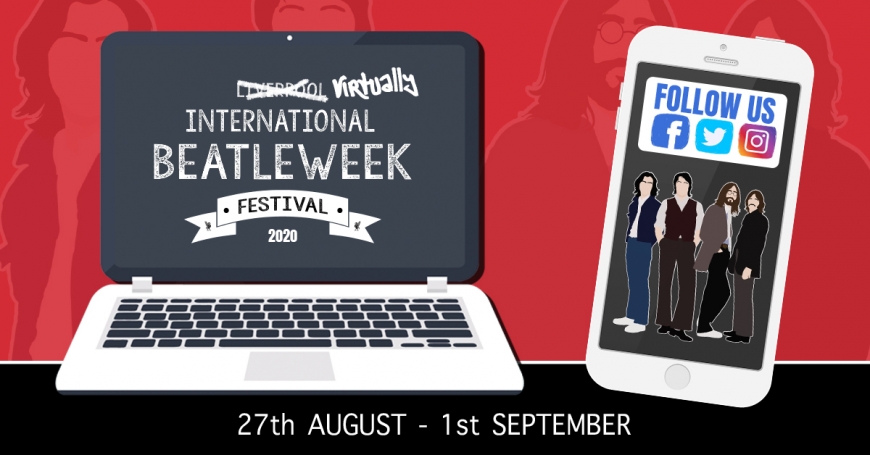 International Beatleweek goes virtual for 2020…Here's how you can join in
The iconic Cavern Club in Liverpool, England is gearing up to celebrate its annual International Beatleweek festival with fans around the world, albeit in a very different way. In the absence of live music in venues and the travel restrictions due to coronavirus pandemic, the Cavern are creating the next best thing by showing top-class entertainment from bands and artists from over 30 different countries including Brazil, Argentina, Mexico, U.S.A, Italy, Japan, Sweden and Switzerland via The Cavern's Facebook page. The free renamed 'Virtually' Beatleweek will take place from Thursday 27th August to Tuesday 1st September with over 100 hours of pre-recorded performances that pay tribute to The Beatles.
The Cavern, synonymous with the Beatles who performed there 292 times in their early career, would normally be welcoming 12,000 people from 40 different countries to their week-long festival held in August.
Cavern director Bill Heckle says "International Beatleweek is the highlight of the year for many of our loyal customers from around the world, and for that reason, we couldn't let a year go by without doing something to mark the occasion. At a time when we can't all be together to celebrate in our usual way, we hope that many of our international friends will join us online and share their own 'virtual' Beatleweek celebrations with us."
Like many other businesses, The Cavern Club closed its doors due to coronavirus on 18th March. It is set to reopen for 'Virtually' Beatleweek to a limited capacity live audience who will experience new social distancing measures at the iconic live music venue.
Bill Heckle adds "The Cavern has seen many closures in its turbulent sixty three year history, but none have been because of a pandemic. We are having to adjust our business operation but re-opening our doors after five months feels monumental. We hope we can re-open our doors beyond Beatleweek Festival and welcome people back to the world famous Club"
.
The Cavern online music programme is scheduled to run from 27th August to 1st September via www.Facebook.com/Cavernclubliverpool  from 12pm to 11pm (GMT). Online audiences will have the opportunity to engage with The Cavern and other Beatleweek fans during the shows.