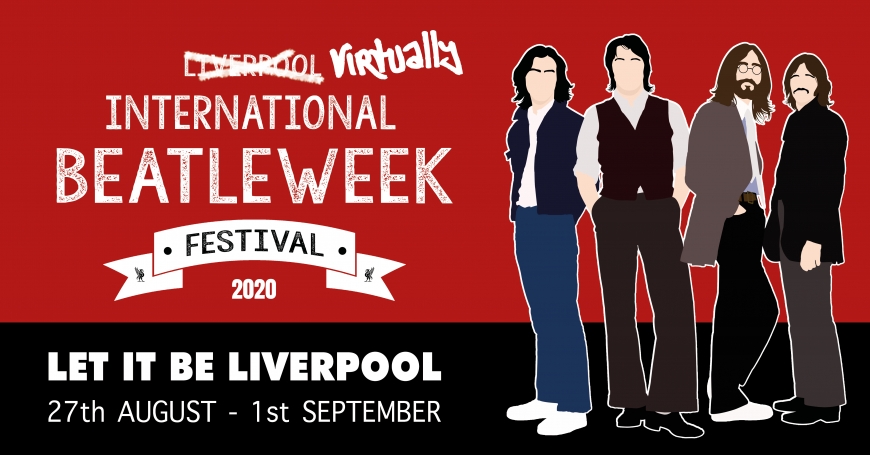 The Cavern Club to open for International Beatleweek
***CLICK HERE FOR THIS YEAR'S ONLINE SCHEDULE***
Liverpool's iconic Cavern Club is gearing up to re-open its doors to celebrate its annual International Beatleweek festival, albeit in a very different way. On Thursday 27th August, the Club will welcome back customers to enjoy a drink and watch pre-recorded live performances from Beatles tribute acts from around the world, in the Club where it all began for The Beatles.
In the absence of live music in venues at this current time, the Cavern are creating the next best thing and aim to provide top-class entertainment from bands and artists from over 20 different countries to be shown to a significantly reduced live Cavern audience and to fans all around the world via social media.
Cavern director Bill Heckle says "International Beatleweek is the highlight of the year for many of our loyal customers from around the world, and for that reason, we couldn't let a year go by without doing something to mark the occasion. It is obviously going to be very different with social distancing and covid safety measures in place, but we're sure the Cavern's evocative spirit will remain as we bring fans together to celebrate the music of the fab four, safely and at a distance. "
The announcement comes after the successful phased re-opening of The Cavern Pub, Festival Restaurant and return of the popular Beatles sightseeing Magical Mystery Tour.
UK Government and health official covid guidelines are being followed and measures are being put in place to ensure a safe re-opening. The biggest problem for the cellar club, identified by Cavern directors, was the lack of ventilation. To combat this, a brand new air conditioning system which perpetually brings fresh air into the club has been installed during lockdown.
The Cavern will be open to visitors from 12pm until 10pm from Thursday 27th August Tuesday 1st September with a full schedule of live performances shown simultaneously on giant screens on both The Cavern and Live Lounge stages as well as The Cavern Pub and Facebook.
Bookings do not currently have to be made to visit the Cavern during 'Virtually Beatleweek' but customers should check the 'Know Before You Go' information on the Cavern's website www.cavernclub.com before they come, to find out more about what measure will be in place and what they can expect from their visit during the pandemic.
"The Cavern has seen many closures in its turbulent sixty three year history, but none have been because of a pandemic. We are having to adjust our business operation but re-opening our doors after five months feels monumental. Most of all, we are looking forward to welcoming people back to the world famous Club"