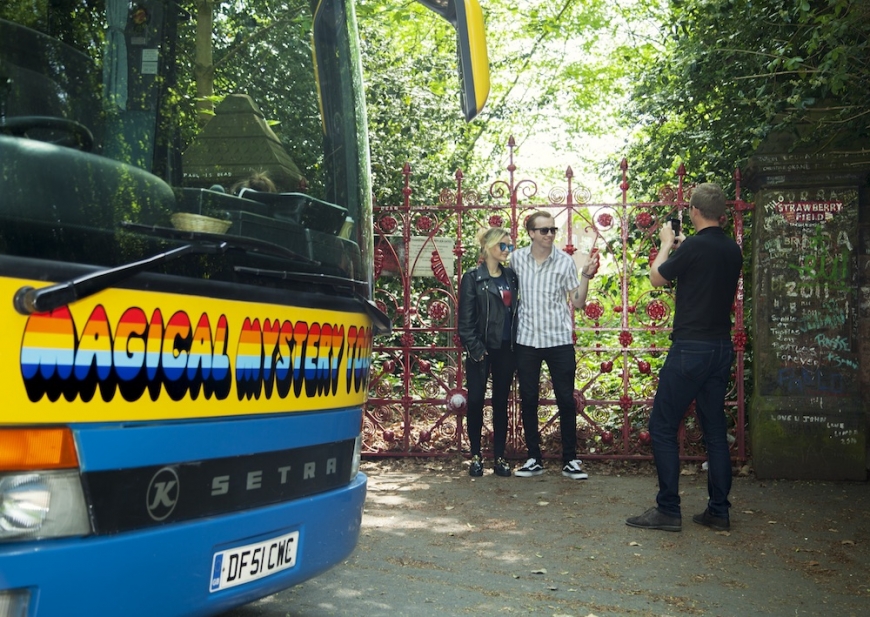 Ticket to Ride…The Cavern's Magical Mystery Tour gears up to hit the road again
After 20 weeks of cancelled tours due to the coronavirus pandemic, Cavern City Tours is gearing up to welcome back passengers to the popular Beatles Magical Mystery Tour from Friday 7th August.
The two-hour guided coach tour of Liverpool's Beatles sites will initially operate at 2pm daily but exclude Wednesdays. Government and Health official guidelines have been followed including reducing capacity and the tour process adapted to enable a safe reopening for staff and customers. Visitors should access the 'Know Before You Go' section on the Cavern's website www.cavernclub.com for more information about the changes, safety measures and what they can expect from the tour.
The announcement comes after the company successfully reopened The Cavern Pub, Festival Restaurant and resumed on-line shop service on 1st August. Further plans to reopen other parts of the business are currently being formulated, with further details to be announced soon.
Cavern director Bill Heckle says "Re-starting the Magical Mystery Tour is another step on the Cavern's road to recovery at this time. Our priority has and always will be keeping our staff and customers safe whilst also maintaining a quality customer experience."
Passengers can continue to immerse themselves in the story of the Fab Four and discover how it all began as they visit the places associated with the Beatles including Penny Lane, Strawberry Field and Woolton Village. Whilst the Cavern remains closed at this time and cannot be included in the Magical Mystery Tour ticket, they can enjoy a guided tour of Mathew street's Beatles history including The Cavern Club's original entrance, The Cavern's Wall of Fame and Cilla Black statue.
Tickets for The Magical Mystery Tour can be booked from www.cavernclub.com