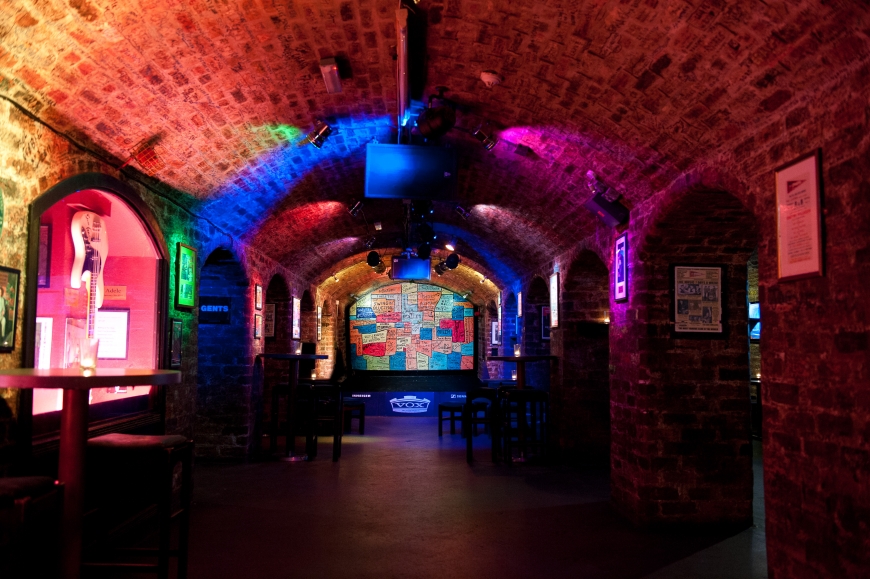 Cavern Venues and Tours Temporarily Close
The Cavern's venues and tours to close from March 18th until May 1st amidst the worldwide COVID-19 battle.
The Cavern's businesses to temporarily shut down amidst worldwide COVID-19 battle
Coronavirus (COVID-19) Update
Monday 11th May 2020

INTERNATIONAL BEATLEWEEK 2020
It is with deep regret that we have to announce that the 2020 International Beatleweek will not take place. All customers will receive a more detailed and personal notification in the next 24 hours. Stay safe and we hope to see you all ……. sooner rather than later.
THE DIRECTORS OF CAVERN CITY TOURS LIMITED
Sunday 19th April 2020
Update:  We have been conforming to all Government recommendations at this time. The latest update is that the Cavern Club, Pub, Restaurant and Magical Mystery Tour will remain closed until 7th May. At this point we will know Government guidelines about if and when we can reopen. We truly look forward to opening our doors and seeing you again soon.
Thanks and stay safe,
The Cavern Directors.

—————————————————————-
Monday 23 March 2020
During this period of uncertainty, our business will remain closed until the end of April. We will continue to follow government advice and will update via our website and social media channels when necessary.
All ticketed shows and tours affected during this period will be postponed and re-scheduled. Tickets purchased remain valid for the new dates and we will start announcing re-scheduled dates when we are confident that we can fulfil our obligations.
We thank you for your continued patience and we look forward to seeing you when we re-open our doors.
Stay safe.
THE DIRECTORS – CAVERN CITY TOURS LTD.
—————————————————————-
Tuesday 17 March 2020

It has been a very difficult (nay impossible) few days in trying to make the correct decisions regarding our business and the pandemic facing our customers and valued work force alike. We have been following all advice issued by central and local government and have reached out to experts in the legal, financial and business sectors.
The decision we have taken is to close The Cavern Club, The Cavern Pub, Magical Mystery Tour, and The Cavern Festival Restaurant from Wednesday 18th March until Friday 3rd April , when it is planned to re-open. Our annual festivals Beatleweek, The MOD Weekender and International Pop Overthrow are all planned to take place as normal. Gigs that were due to be held during what is now effectively a closedown, namely The Doors Rising, Small Fakers, Classic Queen and Cavern Club Beatles WILL ALL be re-scheduled and details of how and when to re-book will be available soon. Of course, we apologise to anybody affected by the changes. The re-scheduled dates will be announced as and when ,we know it is possible to fulfil such obligations.
Everybody needs to remain patient but above all remain safe. We are a huge international family and we look forward to that moment when we can all successfully get back to our normal lives.
THE DIRECTORS, CAVERN CITY TOURS LTD.