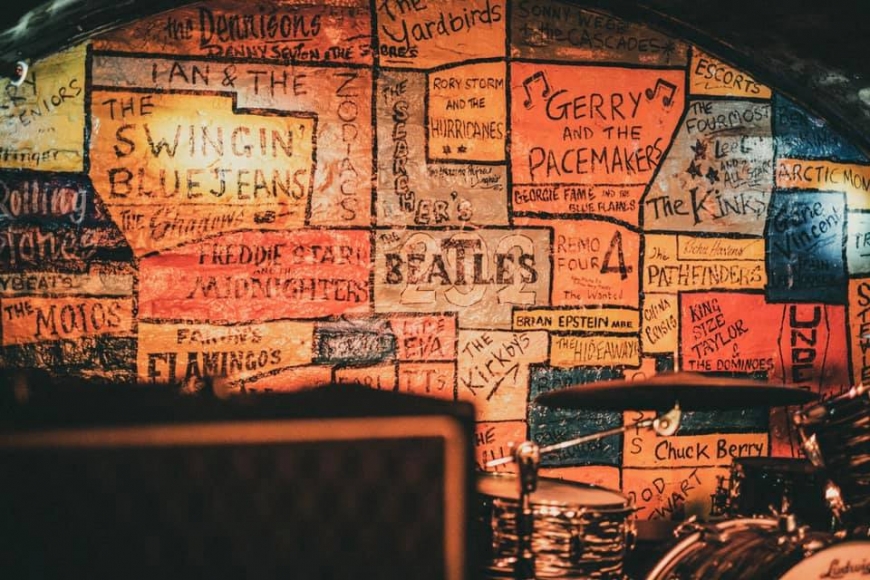 The Cavern Club officially get's back this September
Friday, 11 September 2020
After a successful trial opening at the end of August for 'Virtually' Beatleweek festival, The Cavern Club is ready to officially welcome back visitors from 11am on Friday 18th September.
Visiting customers will see a change to operations and trading days  will be limited to Friday to Sunday in line with The Cavern's other Mathew Street venues, The Cavern Pub and Festival Restaurant. A maximum of 6 people per group will be permitted into the iconic venue which is operating at a significantly reduced capacity, to enjoy an entertainment hybrid of live music performances and pre-recorded sets shown by video.
The experimental 'Virtually' Beatleweek saw The Cavern reopen after 5 months of closure, with live music from resident musicians and pre-recorded video performances from 136 bands and artists from  over 30 different countries to a reduced live Cavern audience. Cavern director Bill Heckle says
"Opening for 'Virtually' Beatleweek granted us the chance to test and assess our covid-safety operational procedures. Its success has provided a blueprint for officially reopening to the public once again and we hope for the future."
UK Government and health official covid guidelines are being followed and measures are in place to ensure a safe re-opening. The biggest problem for the cellar club, identified by Cavern directors, was the lack of ventilation. To combat this, a brand new air conditioning system which perpetually brings fresh air into the club has been installed during lockdown. Visitors are advised to check the 'Know Before You Go' information before visiting to find out more about what they can expect.
"We know that the Cavern has a special spirit and thankfully Virtually Beatleweek proved that not even coronavirus could take that away. We're looking forward to welcoming more visitors safely.