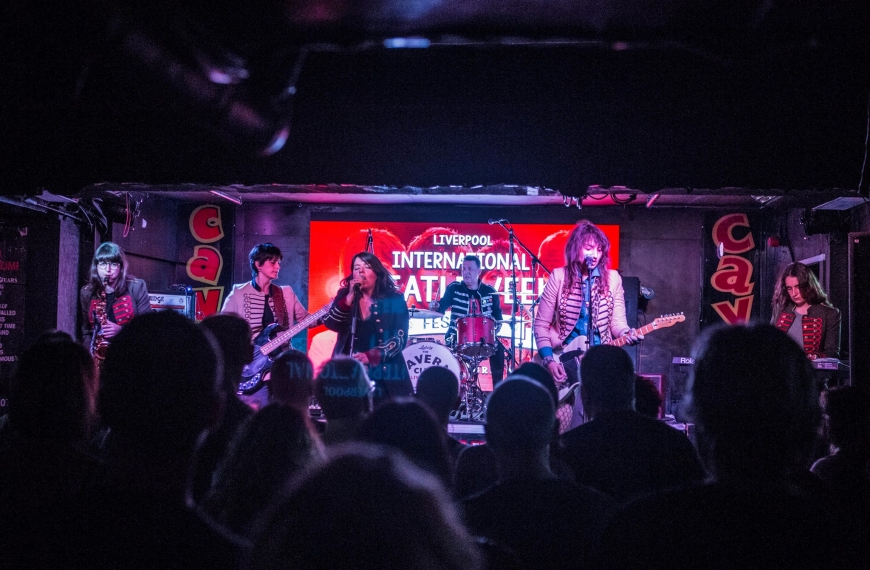 International Beatleweek Round-Up
That was the week that was – and what a week it turned out to be.
From the Weekend Warm Up at the Cavern on the opening day, to final The Big Three Show featuring The Beatles v The Stones v The Rutles seven days later, International Beatleweek 2017 was a Fab Four blast with the biggest turnout of music lovers in almost a decade.
With 70 bands from 20 countries, speakers from home and abroad, and fans from here, there and everywhere, Beatleweek really is a world in one city – the city where John, Paul, George and Ringo began their path to global superstardom.
This year the world has been celebrating the 50th anniversary of Sgt Pepper, and the Summer of Love when people turned on, tuned in and dropped out. And we joined in with a special musical celebration of the 50th anniversary of the Monterey Pop Festival – a Mythew Street celebration that is, imagining what it would have been like if all the acts rumoured to be playing had actually turned up.
There were a trio of sell-out shows at the Philharmonic Hall – one featuring the Bootleg Beatles, another a brilliantly nostalgic Summer of Love concert starring none other than Beatleweek two time Hall of Famer Hal Bruce, and the third our own hugely popular Cavern 60th Anniversary Concert.
And our visitors also had the chance to relive another 60th anniversary, without which there would arguably be no popular music as we know it – 60 years since teenagers John Lennon and Paul McCartney met at Woolton Church Fete.
John and Paul: "It Was Fete" involved John's sister Julia Baird, and live music on two stages, including a performance from the Quarrymen who played on that summer afternoon back in 1957.
One of the highlights of Beatleweek is always the Annual Convention at the Adelphi, and this year proved no exception. It was standing room only for the guest speakers, who included US news anchor Larry Kane, Beatles' crimper Leslie Cavendish, Paul McCartney's former right hand PR man Geoff Baker and Abbey Road engineer Ken Scott.
An extra dimension was added to Geoff and Ken's in conversations with live music from the Cavern Club Beatles, while one of the best-received parts of the day was when Julia Baird talked about her brother John Lennon the poet, with Beatleweek veteran Jon Keats illustrating her words with acoustic performances of the tracks she chose.
There's no party quite like a Convention Day party, and along with the Adelphi All-Nighter, starring Jonny Storm and the Tea Cups among others, we also held the hugely successful Ringo Bingo. Not only did everyone who took part have a great time, but our 'Ringo' raised £300 for one of our chosen charities, Children In Need.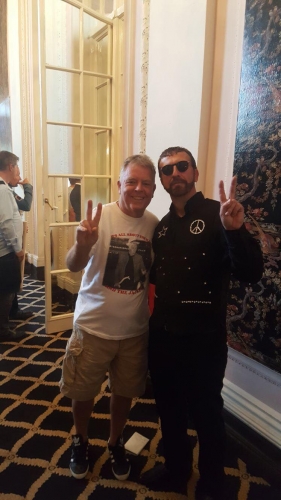 Along with performing 12 hours of music a day at the Cavern Club and Cavern Pub, Beatleweek's hard-working bands also found time to take part in an international football tournament. The hotly-contested competition was won on penalties by Argentina's Helter Skelter.
And last, but certainly not least, Rutles and Bonzo Dog Doo-Dah Band legend Neil Innes received a well-deserved brick in the Mathew Street Wall of Fame in recognition for playing at the Cavern, and at the same time was inducted in to the Beatleweek Hall of Fame.
We hope you all enjoyed the show. Beatleweek is back from August 22-28 2018, so get those dates in your diary now.