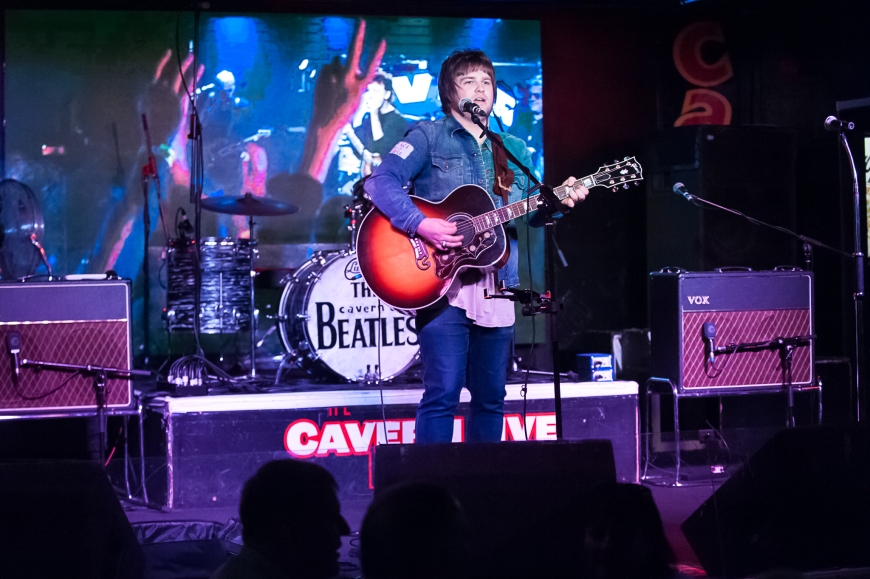 Live music to return to The World Famous Cavern stage
Thursday, 29 October 2020
The Beat Goes On…line from 2nd November
Iconic Cavern Club is embarking on a brand new venture which will bring live music back to the Cavern stage for music fans all around the world. The Cavern Live programme launches on 2nd November with performances by talented and much-missed resident musicians, streamed on-line live from Liverpool's world famous cellar club for ten hours a day, seven days a week.
The new digital programme is being funded by half of a £525k grant that The Cavern was awarded in October as a part of The Government's £1.57 billion Cultural Recovery Fund. The welcomed grant will provide financial support for many local musicians and technicians who have been unable to work since March due to the coronavirus pandemic. Despite the current closure of Cavern venues, live performances will take place daily from 12pm to 10pm and will be free to access for people all around the world.
Cavern director Jon Keats says
"Musicians, technicians and crew in the music and entertainment industry are suffering greatly during this pandemic. Whilst we can't offer a live audience at our venues, we're pleased to be able to provide many of our talented resident artists and sound technicians an opportunity to work through this difficult time. Our aim, of course is to get a live audience back with us as soon as it is safe to, but until then the beat will go on…online! We hope it brings a bit of joy to the many music lovers around the world who can't get to live gigs right now, and with whom we share the same passion."
The Cavern Club, synonymous with The Beatles, attracts 850,000 visitors from around the world per year and greatly contributes to Liverpool's Beatles tourism industry worth over £90m per year to the City. Like many other music and arts venues, The Club has largely been closed since 18th March due to the coronavirus pandemic.
The Cavern Live brings the iconic music venue into the new digital age and offers the opportunity to introduce a new audience to its unique history and evocative spirit.  Plans are in place to continue Cavern Live for the foreseeable until fans can visit in their numbers once again. The fifty-minute sessions will include a mix of music performed by world-class Liverpool musicians, who bring their unique sounds and styles to present music from The Cavern's rich 63-year musical heritage… from The Beatles to Adele.  Viewers can engage live with The Cavern and musicians in real time to bring together the experience from a distance.
Cavern resident musician Paul Kappa says
"Streaming has become a valuable medium for musicians to carry on performing in these most difficult of circumstances. The Cavern has been in my blood, ever since I was starting out, in Mathew Street as a 17-year old. It feels as if I'm able to 'go home' again, even if it's in a virtual way. We will boldly go again.. so, beam us down to the stage, Scotty.. Long may the beat go on!"
The Cavern Live, The Beat Goes On…line will begin streaming on 12th November. Watch on The Cavern's website , YouTube & Facebook