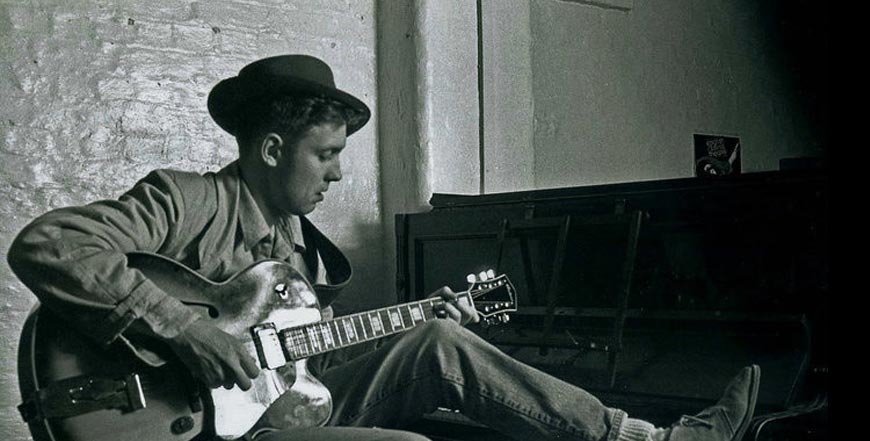 Martin Stephenson & The Daintees chat with The Cavern!
All music aficionados know the name Martin Stephenson – and they also know his live performances are a must-see, exuberant tour-de-force.
The 56-year-old 'restless troubadour' from Durham formed The Daintees in his teens with the deliberate intention of showcasing a broad range of musical styles.
And from their 1982 debut single Roll On Summertime, via the breakthrough album Boat to Bolivia and on through three decades and more than 40 albums, the band – and Stephenson – have done just that.
Martin Stephenson & the Daintees' latest release is Bayswater Road, recorded at Sheffield's Yellow Arch and packed with energy and great songwriting.
We tracked down the man himself for a chat about what Liverpool music fans can expect when the band appear at the Cavern on November 9.
You're playing the Cavern in November – do you remember the first time you played the club, and what are you looking forward to about returning?
Yes, it was in the early 90s with my Rockabilly guitarist Joe Guillan, we actually had the current manager and assistant manager of Cavern on bass and drums. They were brilliant and we played to a packed crowd. Total honour.
What can people expect if they come to see your show?
We will be playing our new album, Bayswater Road, which is the best since Gladsome Humour and Blue, which will be 30 years old next year.
I am hoping to celebrate back at the Cavern in 2018 – best gig in Liverpool of course.
You've recorded more than 40 albums in what has been a prolific career – how has your style, or approach to music changed over the years?
Not much really, we have always had a no genre trap, and just play what the hell we like. Our debut Boat to Bolivia will always be special to us, and the fact we recorded in Kirkby makes it very special, with Gil Norton, at the old Amazon studios.
The Liverpool date is part of a wider UK tour that takes in everywhere from a Scottish village hall to The Sage in Gateshead. Where is Martin Stephenson and the Daintees' natural habitat – in the recording studio or on the road?
We are primarily a live band, our main currency is good will. We are the complete opposite to the Beatles, though we love them, and have a lot in common with them. Every story is different, but we always just wanted to work.
Our path has allowed that and we have had no management since '92, but our hard core base have decided we should continue, and through the currency of good will, we have been funded to continue by folks supporting us live… no fund me s***e, we find our own budgets, the audience shouldn't be expected to do that, they do enough.
If you could appear on the same bill as any other musician or band in history, who would it be and why?
Well how I feel now it would have to be the Beatles eh? There'd be a lot of good medicine to share, whatever our paths. Our education is awesome, from the plumber to the Queen. The Beatles understood that, they were a tight group of brothers x
And what advice would you give anyone just starting out in the business?
 Keep your independence, don't give up your true wealth for false wealth. Be truthful.
Finally, what's next for Martin Stephenson and the Daintees?
To always share and be available, follow the high intelligences… which are kindness, peace, joy, care…. all the uncool factors that make a bad boy, f**k the bad boys, they are babies x