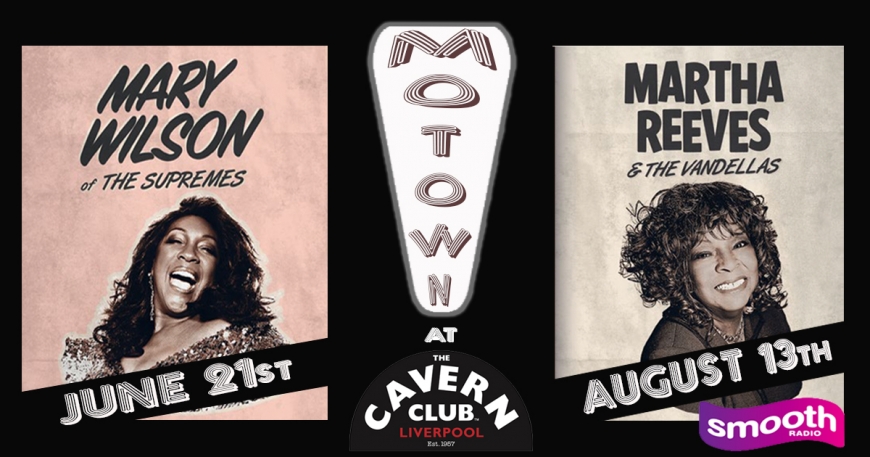 Motown at the Cavern!
Celebrate 60 years of the Cavern this summer with Smooth Radio and original Motown artists, Mary Wilson and Martha Reeves & The Vandellas.
Two of the biggest names of Motown are heading for the Cavern this summer to help us celebrate our 60th birthday– and you won't want to miss either of them.
Mary Wilson of The Supremes appears at the Club on Wednesday, June 21st, playing our Live Lounge just ahead of her performance at the London Palladium a few days later.
The Supremes have sold more than 60 million records, and had more hits than any other female group, and Mary Wilson was there right from the start, making her bona fide Motown  royalty.
Mary Wilson, one of the founders of the Supremes, is at the Cavern on Wednesday, June 21. Tickets are £30.
And then on Sunday, August 13, it's the turn of Martha Reeves & The Vandellas to take to the Live Lounge stage. Tickets are £25.