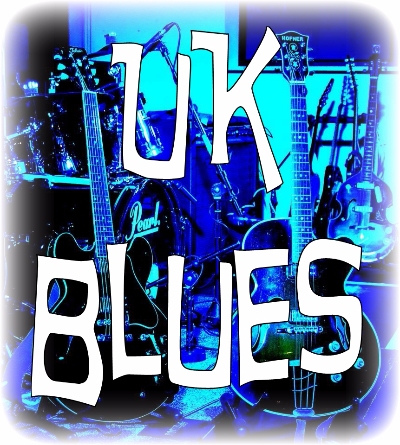 UKBlues Challenge at the Cavern
The Cavern is set to host the 4th UKBlues Challenge this September.
The event is part of the club's on-going 60th anniversary celebrations and harks back to the days when some of the blues greats played at Mathew Street.
Four bands have been chosen to compete in the contest on September 10, organised by the UK Blues Federation, after a panel of 250 people from across the country were invited to nominate the acts they wanted to represent the UK at the European and International Blues Challenges.
Cavern music fans will be able to see:
Elles Bailey – a Bristol-based blues and roots singer/songwriter, the 28-year-old is known for her 'smoky vocals'. She has appeared on festival line-ups with acts including Lisa Simone and Wilko Johnson, and is releasing her first album this spring.
LaVendore Rouge – described as one of the most exciting bands to emerge on the UK Roots scene for many years, the group features JoJo Burgess on vocals, Joel Fisk on guitar, Stephen 'Cupsey' Cutmore on drums, Rob 'Tank' Barry on bass and keyboardist Warren Lynn.
They have just released their first live album, A Night in the North.
Rainbreakers – the four-piece from Shrewsbury has been hailed as one of the freshest new sounds on the UK blues rock and soul circuit, and members are particularly influenced by 'sounds of the past', from soul melodies to garage-rock riffs.
The band has won a place on the main stage at this year's Great British Rock and Blues Festival.
Zoe Schwarz Blue Commotion – Schwarz's yearning vocal style is blended with guitarist Rob Koral's ability to come up with catchy riffs and musical arrangements that keep the blues looking in to the future.
The band also features Pete Whittaker on Hammond organ and Paul Robinson on drums. Its latest album, This Is the Life I Choose, was released in March.s
Each act will perform in front of a panel of judges at the Cavern, and will be marked in five categories  – blues content, vocal talent, instrumental talent, originality and stage presence.
UK Blues Federation chairman Ashwyn Smyth said: "After the success of this year with the UK winning the European Blues Challenge with the Kaz Hawkins Band, the successful act from the UKBlues Challenge has quite a task!
"We're very pleased with the great variety represented by the four bands selected, and believe this demonstrates what a broad church the blues in the UK is.
"Originality and variety counts for a great deal and to win, bands have to have that special something. I believe our chosen contestants all demonstrate this in buckets.
"It's going to be a very interesting UKBlues Challenge in September."
Keep a look out for news about how to get tickets to the September 10 event.