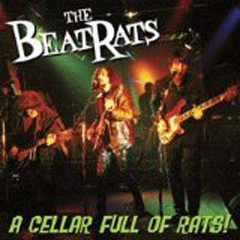 New York Band Choose Liverpool Label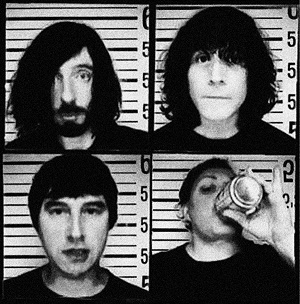 New York City band The Beat Rats have signed to Liverpool record company Cavern Records.
The local label beat off competition from international companies to secure a two album deal with the American four piece retro rock outfit.
"We are thrilled to be signed to the world famous Cavern Records" says Frank Max, lead singer of The Beat Rats. "Liverpool music has been a massive influence on us and we have made so many great friends in that city. Although we have had record labels from the States and Europe wanting to sign us, we just had to go with Cavern Records – Liverpool is our spiritual home!"
"Liverpool is a place you always want to come back to. That's how we think of it. The people are some of the finest, kindest people we've ever met.
The fact that we know it as "The Rocking City" tells you something. This is a place where you go to hear great music. Liverpool is really something to experience. You feel that you're standing in the midst of history, and you are."
The Beat Rats have been described as a modern-day, east coast, unbridled version of a 60s rock band. The musicianship is first-class, their songs are beautifully and often simply crafted with hard rock edges. They create modern day tracks with a genuine feel of Mersey Beat and what the band call "MerseyPunk". The band is quite simply loveable.
The Beat Rats are: FRANK MAX (guitar/vocals), PAUL GARWOOD (guitar/vocals). TONY MATURA (bass/vocals) and ROBERT "Mongo" PINNOCK (drums).
Cavern Records director, Rob Eakins said "We are very fortunate to be working with The Beat Rats. There is understandably a lot of interest in the band from TV and film companies and other record labels. We got on so well from our first meeting and shared a similar philosophy."
The Beat Rats albums Cellar Full of Rats and Have Mersey are released by Cavern Records on 25 March and available to download from all online stores.