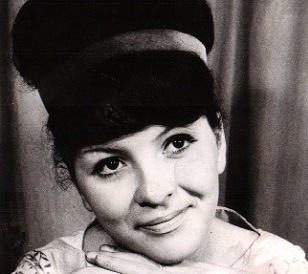 The Beryl Marsden Story to premier at The Cavern Club
'ONE DREAM' – THE BERYL MARSDEN STORY is a celebration of the life and career of Toxteth born singer Beryl Marsden. One of 10 children, she began singing as a child and at the age of 15, was invited to join local group The Undertakers. Beryl went on to perform regularly at The Cavern alongside many of the well known groups, becoming good friends with The Beatles with whom she toured the UK in 1965. She is considered the best female singer on the Merseybeat scene, and is still very highly regarded as a performer.
Our show, which is to be staged at The Cavern in Matthew street  on 10th and 11th June marks the 50th anniversary of Beryl's live recording of 'Everybody Loves a lover' on the LP 'Live at The Cavern'
'One Dream', is written by Mike Howl and directed by Sophie Tickle, features local performers Francesca Davies, Gillian Hardie, Hayley Davies, Edward Fortune, James Ledsham, Katie Louise King, Rob Boyle, and Danny Woods. It is a groundbreaking musical which mirrors the ups and downs of the music business and reflects the special charm of the heady days of Merseybeat through the eyes of one of its greatest talents – Beryl Marsden.
Beryl herself will be performing on stage after each of the shows.
Tickets priced £15 are on sale at The Cavern Pub, 5 Mathew Street  TEL  (0151) 236 4041