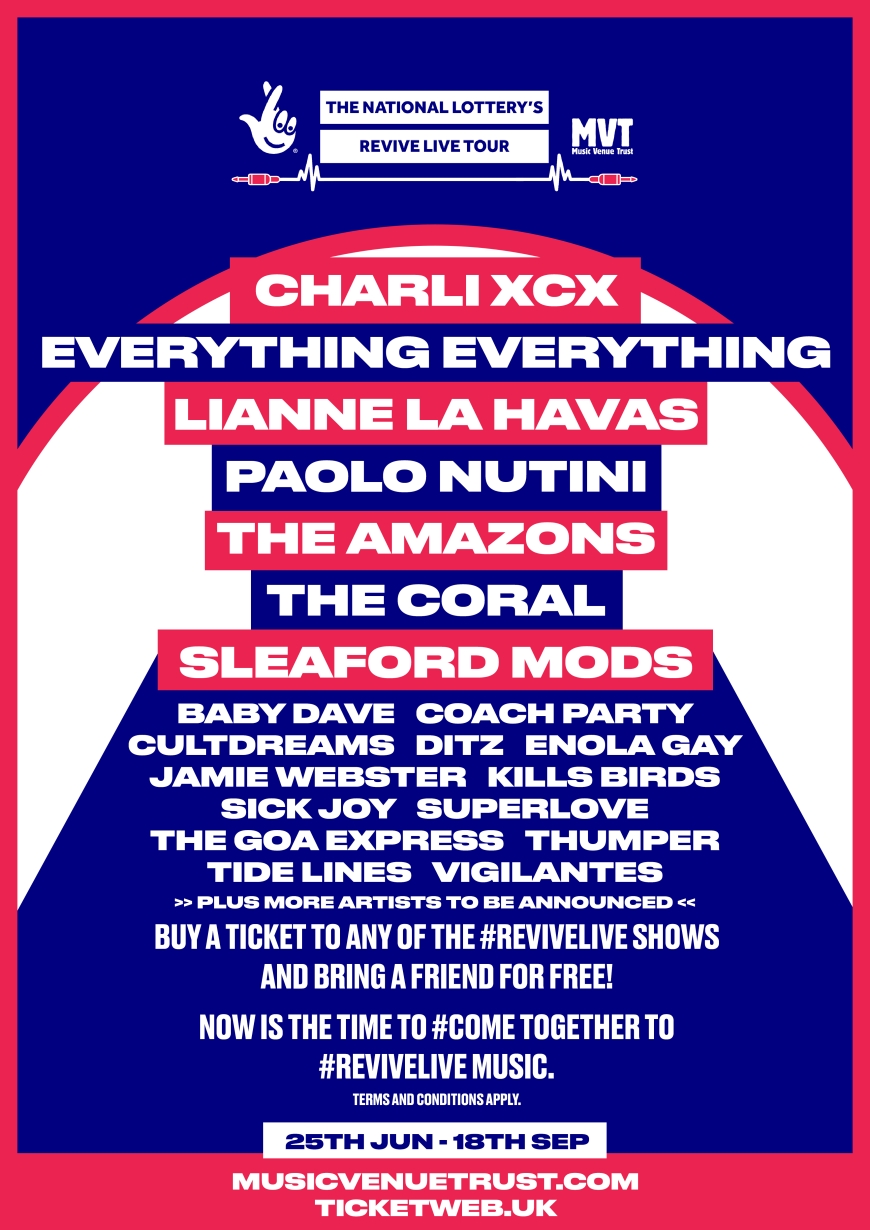 Paolo Nutini live at The Cavern Club
We've all missed live music and our friends over the last couple of years. Now it's time to #ComeTogether and #ReviveLive with Paolo Nutini Live at the Cavern Club.
Music Venue Trust has teamed up with The National Lottery to help #ReviveLive music in grassroots music venues across the UK this summer with a fantastic lineup of tours, one-off events and special performances. And it's all about bringing friends and communities back together.
The National Lottery is supporting artists and crews to get out playing grassroots music venues in front of audiences… back where they are meant to be!
We are delighted to welcome Paolo Nutini on September 12th. 
Paolo Nutini – who recently returned to the stage in Sheffield, ahead of releasing his long-awaited fourth album, 'Last Night In The Bittersweet' – is due to play our iconic Cavern Club on September 12.
But live music venues aren't just about the shows. Live music is about bringing people together, celebrating that moment, that band, that song, together.
MVT and The National Lottery want to invite you to create new moments of shared experience with your family, friends and communities. Music plays an important role in bringing people together. So for every National Lottery Revive Live Tour event, every ticket holder is invited to bring a plus one FOR FREE!