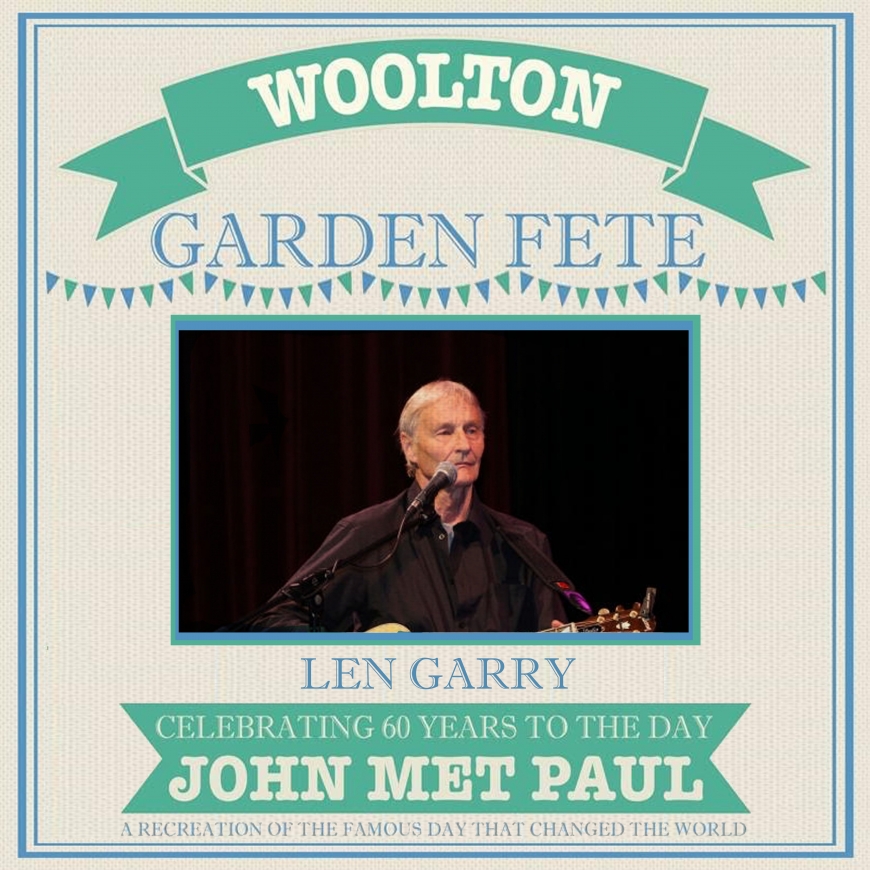 Remembering the Day John Met Paul: Len Garry
Len Garry of the Quarrymen looks back on his time with John and Paul ahead of our Lennon/McCartney 60th Anniversary celebrations.
On being friends with John Lennon…
Len Garry: "I passed my 11 plus and I went to the Liverpool Institute. It's there I met Ivan Vaughan and we became buddies.
"I was 13 and he said 'come down and meet my friends, I've told them all about you'. I said, I've got friends of my own, but he said 'I've told them how you're a great guy'.
"Anyway, I called over one afternoon, cycling from my home in Lance Lane, via Durdlow Lane and on to Menlove Avenue. I rode in to Vale Road and saw these lads, Ivan Vaughan, Nigel Walley, Pete Shotton and John Lennon. And we became friends.
"I had my friends in the winter, and in the summer I reverted back to being with John, Pete and Ivan, and we spent a lot of time in Calderstones. We used to hang around. Everyone was on their bikes, and John had his mouth organ.
"We'd smoke our fags. John used to like Senior Service and so did I. We'd spot girls."
On how he became part of the Quarrymen…
"John said to me, this would be in 1956, 'we're in the Quarrymen now. I've got a skiffle group'. This guy, Bill Smith, never turned up for any rehearsals and John said 'would you like to come in on the tea chest bass?'
"I thought it might be a chance for me to sing a few songs. I didn't know what was involved. Nothing much! It was just a stout string on a pole, and a box.
"And that was it, I was in the Quarrymen."
On playing in the Rose Queen procession…
"We'd already played Rosebery Street in the open air on the back of a lorry. What's this thing about lorries?!
"At Woolton, the lorry was parked in Church Road outside St Peter's Hall, which was on a bit of a slope. And as it moved off, we all nearly fell off."
On the moment John was introduced to Paul…
"I remember Paul picking up a guitar and slinging it behind his back. I didn't know he was a left-handed guitarist. And he gave a Little Richard improvisation. I thought it was terrific.
"I said to John – 'he can do Little Richard, you can't do that'. John didn't say anything!
"I knew he (McCartney) could play anyway, I knew him at the Institute and he'd brought his guitar with him to school."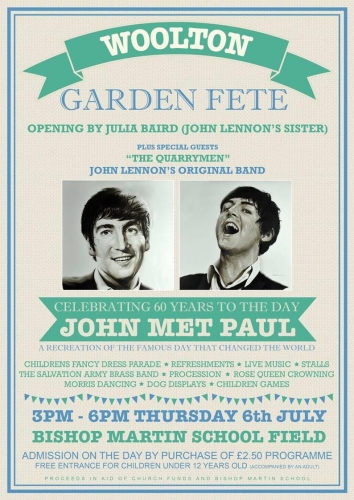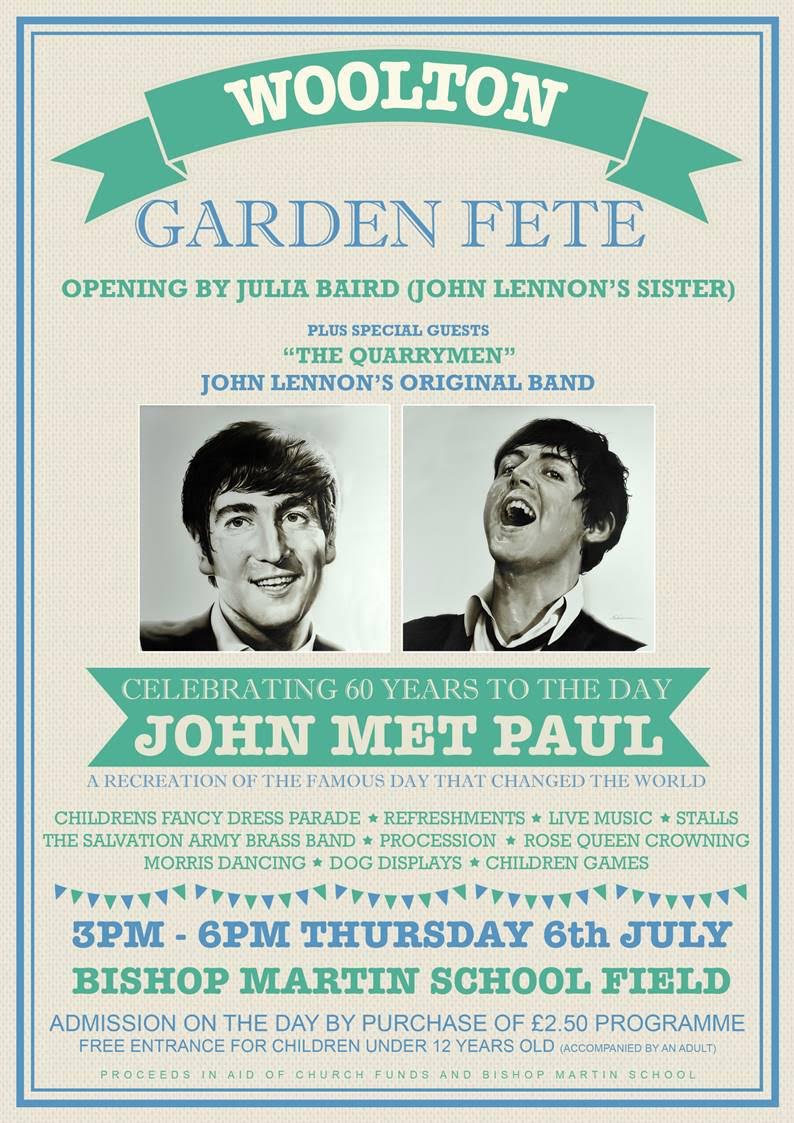 6th July, 2017
Procession with Quarrymen to start at 2pm and Garden Fete to officially open at 3pm.
To mark this historic occasion we will be recreating the St. Peter's Church Fete on the field behind the church in Woolton. The fete will have all the elements of a typical English garden fete with stalls selling refreshments, crafts, games for the children, Morris dancing, the salvation army brass band and lots more, together with a children's fancy dress competition and the crowning of the Rose Queen. There will be live music featuring the Quarrymen and other great acts. John Lennon's sister Julia Baird will officially open the Fete with the crowning of the Rose Queen.
This will be followed in the evening by the Grand Dance at  7:30pm. Tickets are £20 and available here.