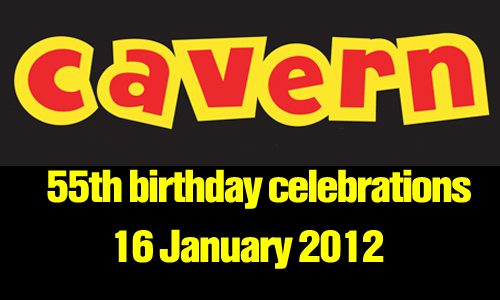 The most famous club in the world celebrates 55 years
Thursday, 12 January 2012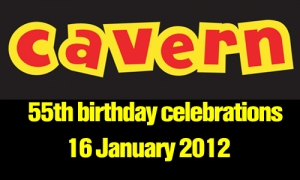 Liverpool's iconic Cavern Club is celebrating its 55th birthday by inviting 200 music students to perform on the same stage as superstars Sir Paul McCartney, Dave Gilmore, Arctic Monkeys and Adele.
Celebrations will include a visit from Liverpool's Lord Mayor, Councillor Frank Prendergast who will meet the Mayor of Solihull, Councillor Irene Chamberlain and, along with 200 pupils, will present Cavern Club owners with a giant 55th Birthday card filled with personal messages.
The day marks Solihull Music Services' annual pilgrimage to the Cavern Club where students, aged between 12 and 18 years old, perform 20-minute sets of their own material on the world famous Cavern Club stage. Solihull Music Services works in partnership with pupils and schools to provide equipment and opportunities for music making.
Cavern Club owner Dave Jones said: "We have an ongoing relationship with Solihull Music Services after they started bringing pupils to visit us almost four years ago. We were extremely impressed with the musical ability we saw and since then we have honoured our commitment to fostering new music talent by inviting them back for our birthday. The Cavern Club isn't just about Liverpool's great music legacy but about the music of today and the musicians of the future.
"We have also made each performer an honorary member of our new Cavern Club membership scheme which launches today. The Cavern started as a members club and we feel that now is the right time to go back to our roots. Those who sign up will have access to exclusive content on our website along with other 'member only' benefits."
The Cavern club opened its doors on 16th January 1957 and was Liverpool's first venue dedicated to live popular music. Over half a century later, The Cavern is still surviving and thriving as a contemporary music venue with resident tribute bands and original acts performing seven days a week.
Liverpool's Lord Mayor, Councillor Frank Prendergast said: "For 55 years Liverpool's famous Cavern Club has played a pivotal role in pop music throughout the world. I'm proud and excited to be recognising and celebrating this landmark birthday today with the owners and some of our future musical stars."
The Cavern Club's 55th Birthday is the first in a long line up of anniversary events taking place in 2012 – The Beatles 50th anniversary year.
Solihull Music Services at the Cavern Club from 11.30am
featuring:
11.30am Castle Bromwich Junior School
11.50am Grace Academy
12.10pm John Henry Newman catholic college
12.30pm Hall Green school
12.50pm British Prague school
1.10pm Arden school
1.30pm Parkhall Academy
1.50pm Lode Heath school
2.10pm Heart of England school
2.30pm St Peters School
2.50pm Langley school
Cavern Concert – Cavern Live Lounge – Evening
featuring:
SMC Electric Guitar Group
Eds Alphabet Adventure
SMC Guitar Group
Out of Bounds
Why the Face
In Memory Of
SMC Ukuleles
Wallace and the Potatoes
Early Arrival
SMC Jazz Band
SMC Soul Band
Soul Matters