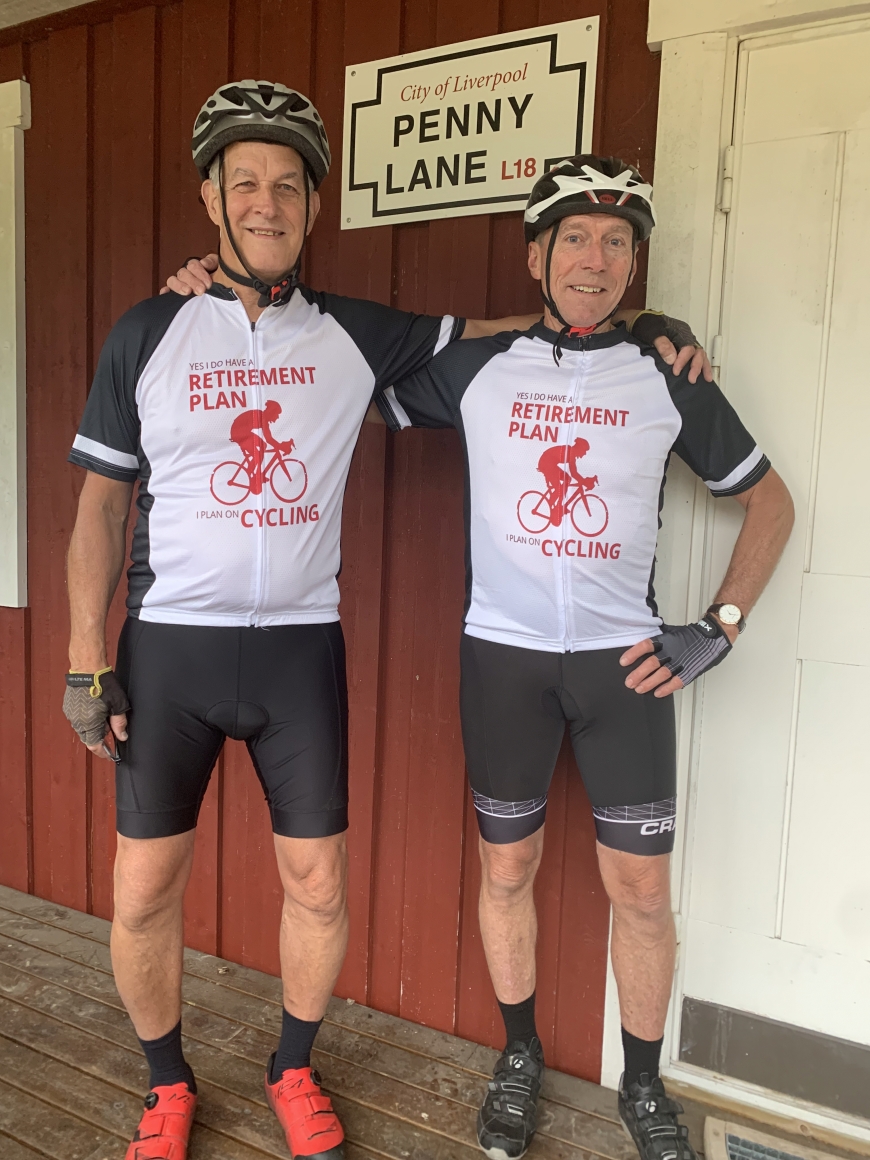 'Two of Us' riding nowhere… Swedish Beatles fans cycle over 1000 miles to attend Liverpool's Beatleweek Festival fun
Two life-long Beatles fans from Sweden are embarking on the biggest physical challenge of their life as they cycle over 1000 miles from Sweden to Liverpool to attend Cavern City Tours' Beatleweek Festival 2021.
The recently retired pair, Pierre Rylander and Tommy Hogberg started their journey from Hillared in Sweden on 6th August and aim to arrive in Liverpool on Wednesday 25th August in time for the start of the festival.
We spoke to Pierre and Tommy to find out more about their journey.
"We are four days into our journey and have just arrived ready to cross the border into Germany tomorrow. We encountered strong headwinds today, so our legs are a little tired." Tommy says.
Both Pierre and Tommy retired from full-time work last year with a full-scale plan in mind.
Pierre adds:
"We have been training and planning for this trip for the past three years when we knew we were going to be retired. Both of us have been coming to Liverpool for International Beatleweek for the past fifteen years and had intended to cycle there last year but of course, because of the pandemic we could not travel."
What had inspired the pair to make the trip to Liverpool and Beatleweek on bicycles?
Pierre said: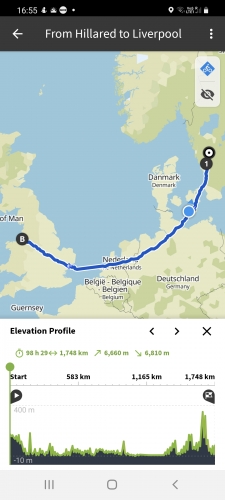 "Simple…we love Liverpool and the people. Last year we were not allowed to travel but this year with some careful planning, we are able to travel safely to visit the City and festival we love so much. We are both double vaccinated and have the relevant covid tests booked in and so on, to make sure we're meeting all the travel safety requirements. "
And what is the first thing the cycling duo plan to do once they arrive in Liverpool?
Tommy adds:
"We will have some fish and chips and enjoy some beers while listening to some great live bands playing our favourite music…The Beatles, that will be perfect!"
Pierre continues:
"We realise that it will be a little bit of a different festival this year, but not coming to Beatleweek would not be an option for us. We're happy that our retirement plan is finally underway!"
Victoria McDermott, Cavern City Tours' Marketing Manager says
"I've known both Pierre and Tommy for the fifteen years that they have been coming to Beatleweek. I can't tell you how impressed I am by their youthful energy which does not seem to have changed in all those years.
"This story is beautiful and really epitomises the essence and spirit of the people who come to our Beatleweek festival year-on-year.  With so many international regulars who will be missing from the festival this year, it's incredibly heart-warming to know the lengths Pierre and Tommy are going to, to be with us again."
International Beatleweek is taking place across multiple City centre venues from 25th to 31st August. Tickets for individual events are on sale at www.internationalbeatleweek.com