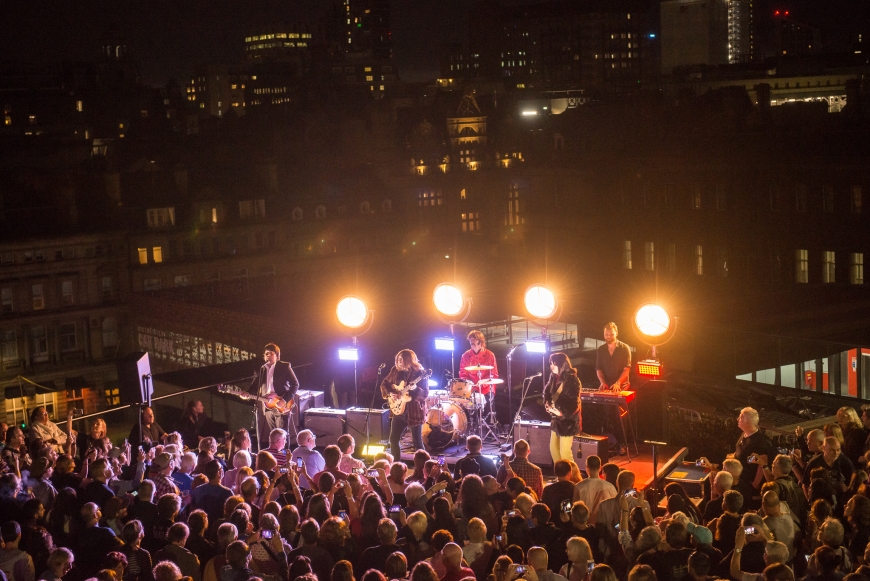 With a little help from our friends – Liverpool's iconic Beatleweek Festival is set to return 25th to 31st August
Wednesday, 18 August 2021
Liverpool's Beatleweek festival celebrating the Fab Four, returns to the city 'where it all began' this August. This year there are even two Beatles fans who are currently cycling 1,014 miles from Sweden to Liverpool to make sure they don't miss the fun!
In their 36 years of organising the event, Director Bill Heckle observes:
"It is obviously not back to 'normal' with the pandemic situation, but at least it will be 'more normal' than last year when the festival was broadcast virtually, albeit with a few live solo gigs interspersed last minute as Boris Johnson relaxed restrictions regarding live music with one week to go before our 2020 festival started!"
It is fair to say that Bill has found it the most challenging twenty months in business. He says:
"Trying to make decisions without all of the information in front of you is incredibly hard."
This year's festival, albeit scaled back, will see 53 bands and artists performing over the week in venues across the city. Bill would like to place on record his thanks to the venues across the city who, he says, have been very flexible and understanding in facilitating this year's event.
He says:
"We have been perpetually changing the plans and our ambitions for this year's Beatleweek festival as the landscape perpetually changes. But it has been heartwarming how our hospitality partners have been so accommodating to help us through this challenge. Venues including The Philharmonic Hall which had to be cancelled as a festival venue this year due to the lack of foreign visitors who, pre-covid, make up 50% of our customers and come from 40 countries. Thankfully, most of our international fans have moved their bookings to 2022 and we're looking forward to welcoming them all back. "
Although the festival is downsized, Bill believes the festival will retain the atmosphere of years gone by. He adds:
"We have events at Grand Central Hall, The Adelphi Hotel, Alma De Cuba, The Rooftop at the Shankly Hotel, The Yacht Club and Marina and festival-goers staying in hotels such as The Liner, Hard Days Night Hotel, Jurys Inn and Unite Grand Central. It is great to see Liverpool's hospitality industry 'come together' to welcome fans back to the festival and city."
Tickets for all Beatleweek events are on sale at www.internationalbeatleweek.com