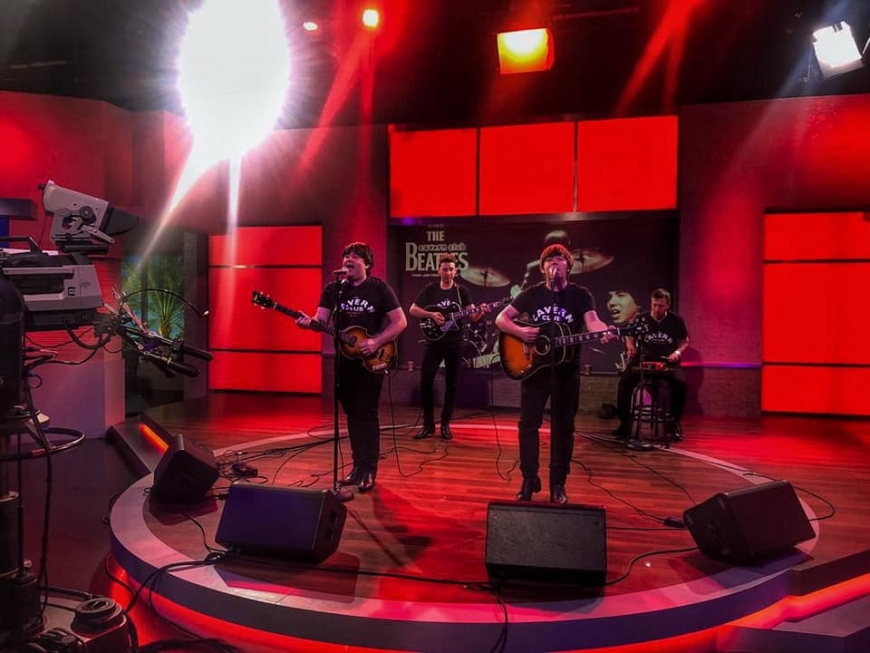 Cavern Club rocks the West Coast
Well that was the week that was as the Cavern Club brought Liverpool to LA where we took part in a string of successful, high-profile West Coast events.
Cavern Club directors, including John Lennon's sister Julia, and our own Cavern Club Beatles, helped shine a spotlight on the musical heritage of Mathew Street over seven days and 1,200 miles.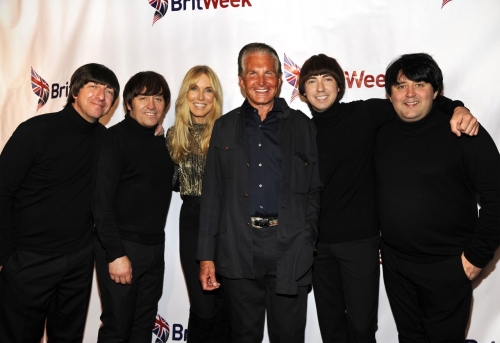 The trip kicked off last Wednesday, April 24 when Julia and the Cavern Club Beatles appeared on Los Angeles TV station KTLA.
Around two million viewers tuned in to hear them talk about the Cavern and our special 60th birthday documentary The Cavern Club: The Beat Goes On, which was being premiered as part of Nigel Lythgoe's BritWeek. The band also played If I Fell live on air.
Then it was over to the Wallis Annenberg Center for Performing Arts on Santa Monica Boulevard in Beverly Hills where there was a red carpet reception ahead of the documentary's premiere screening in front of a specially-invited audience.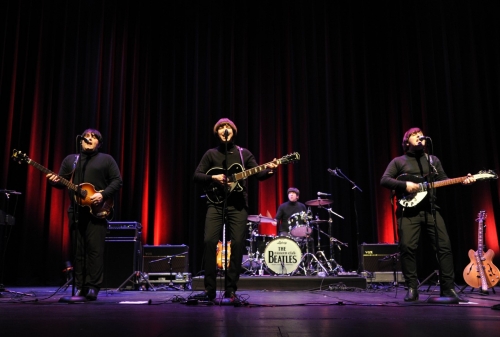 There were some famous faces in attendance including actor George Hamilton (pictured above with the Cavern Club Beatles). And following the screening, the band performed an hour-long set which got the Brit-friendly audience on their feet dancing.
BritWeek was covered by a host of major national and international media outlets and publications including the Hollywood Reporter.
The next day the Cavern team headed north to Vancouver where they joined the NCL Norwegian Joy to christen its new Cavern at Sea – the third ocean-going Cavern in the Norwegian Cruise Line's fleet. The authentic replica of the club (pictured below) includes music memorabilia and images, and its staff wear trademark Cavern T-shirts.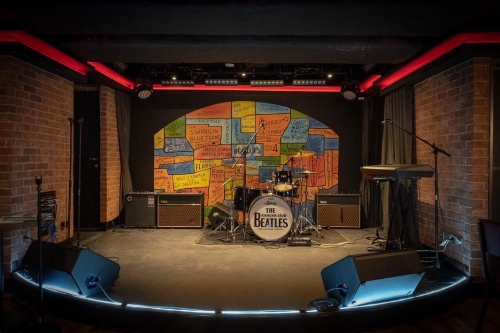 While Julia took part in a talk on board, along with a meet-and-greet and signing, the Cavern Club Beatles played two sets each night over three nights, taking passengers – some of whom descended hours early to bag their seats in the packed club – on a magical musical tour from the Fab Four's raw early years though Beatlemania and to their late 60s psychedelia.
The final major event of the trip was presenting the Cavern documentary at the prestigious Newport Beach Film Festival, where it proved popular with movie audiences, as did a post-screening Q&A which involved club directors Bill Heckle, Jon Keats and Julia Baird, and filmmaker Christian Francis-Davies from LA Productions.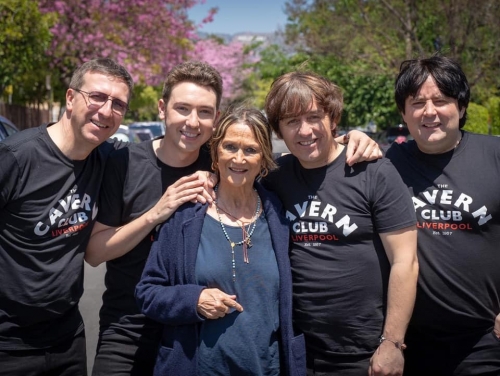 The Cavern, and Liverpool, got a warm welcome and hugely positive response throughout the trip, and it was great to see so many familiar faces as music fans who often make the transatlantic journey to the Mersey to visit the club or to take part in International Beatleweek came to see us on their own 'home turf'.