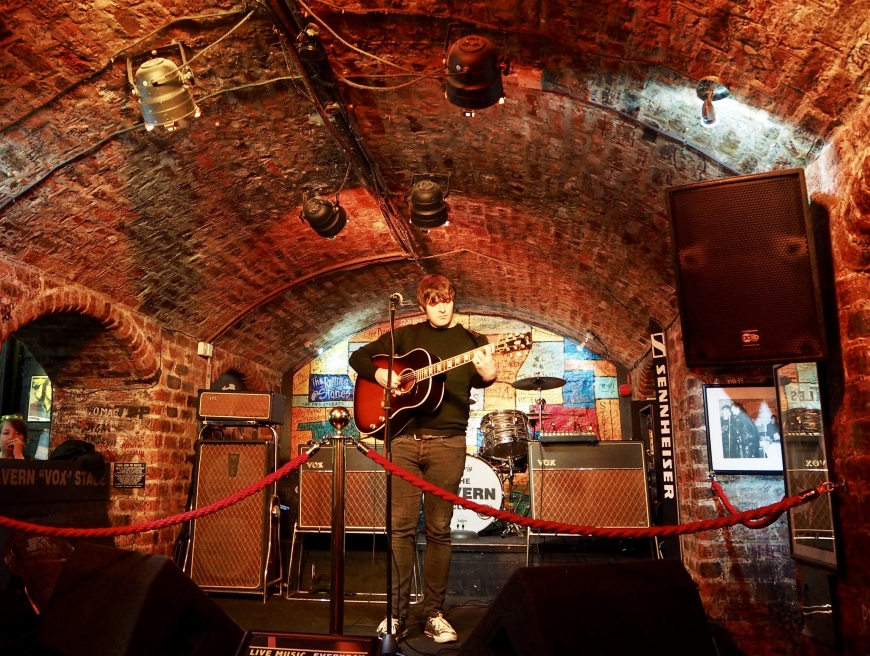 Get
Tickets
£2.50
The Cavern Club Front Stage
TUESDAY
Tuesday afternoon is never ending! Starting from 11am, our live music now goes on for a full 13 hours, right through the afternoon and into the evening. Here are the resident acoustic artists performing today!
11:15am – 1pm: Gary Murphy
1:15pm – 2pm: Nick Robinson
3:15pm – 5pm: Tony Skeggs
5:15pm – 7pm: Jon Keats
7:15pm – 9pm: Callum Mac
9:15pm – Midnight: Jay Murray
*Please note, all acts subject to change without prior notice
From Monday 15th July until Monday 9th September, a door charge of £2.50 will be introduced after 12 noon Monday, Tuesday and Wednesday, and Thursday until 7pm.
This accompanies the existing door charges on Thursday evenings and those on Fridays, Saturdays and Sundays and will facilitate additional live music throughout the summer in the Cavern's Live Lounge.
This door charge includes mutliple re-entry throughout the day via a hand stamp when leaving the Club.
Featured Artists *
* All bands are subject to change...sorry for any inconvenience.