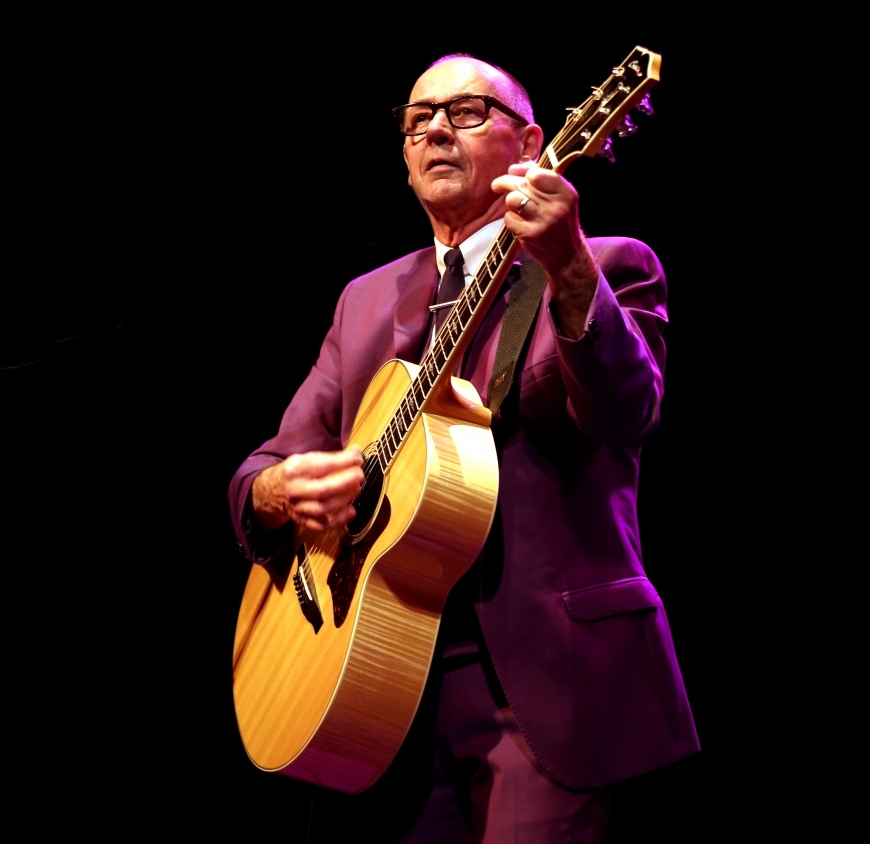 Andy Fairweather Low to tick Cavern off his 'Bucket List'!
When Andy Fairweather Low appears in Liverpool on April 6 it will be the culmination of a long-held ambition.
Because despite the Welshman having chalked up half-a-century in the music business, he's somehow missed out on playing the Cavern Club – until now.
"I've never played the Cavern in my 50 years playing music," he confirms. "So in 2017 it's time to put that right. I can't wait.
"I'll make sure I leave with a picture. My bucket list full!"
While Andy may not have performed in Mathew Street, he's no stranger to Liverpool itself, having appeared here over the years since he first rose to fame in the late 1960s as a founder member of Amen Corner.
The band was formed in Cardiff in 1966 (and named after a weekly evening at the city's Victoria Ballroom), and went on to have a number of chart hits including the number one (If Paradise Is) Half as Nice.
The singer-songwriter recalls an early show at the Liverpool Empire back in November 1967 when Amen Corner was part of quite a line-up.
He says: "It was the Jimi Hendrix tour – Hendrix, Pink Floyd, The Nice, The Move, Eire Apparent, The Outer Limits and Amen Corner.
"I can close my eyes and I'm right back there.
"Liverpool audiences have always been very supportive and generous to whatever musical journey I'm on, and I'm very grateful."
It's a musical journey that began in the town of Ystrad Mynach in Glamorgan, South Wales, where he was born on August 2, 1968.
He fell in love with music after seeing The Rolling Stones as a 15-year-old. Little can he have known that within a few years he'd be on the same musical merry-go-round as the band – and years later be a regular collaborator with the Stones' bass player Bill Wyman.
The young Andy longed for a guitar, but it wasn't until he got a Saturday job working in a record store in Cardiff that he actually picked up an instrument. From then on he was hooked.
The first band he joined was called the Taff Beats. But by the start of 1966, still only 17, he had formed Amen Corner with six fellow Welsh teenagers.
A move to London followed, where the band worked hard – sometimes playing at two or three venues a night, before they found success with their single Gin House Blues, which reached number 12 in the charts.
While Amen Corner split up at the turn of the decade, Andy's own career has carried on, following a myriad of different paths in the following 40-plus years.
His follow-up band Fair Weather had a hit with the single Natural Sinner, and in 1975 he penned Wide Eyed and Legless, which peaked at number six.
Then there are his collaborations with some of the biggest names in the business, playing and singing on records with Gerry Rafferty, Roy Wood, The Who, Joe Satriani and, most prominently, working with Roger Waters, Eric Clapton, Bill Wyman's Rhythm Kings and the late, great George Harrison.
He played at the 2002 Concert For George at the Royal Albert Hall, in tribute to the Beatle who had died of cancer a year before at the age of 58.
"There are too many magical moments to list them all," says the 68-year-old of his career. "I've been very lucky.
"Touring Japan in 1991 with George Harrison, Unplugged with Eric Clapton, The Wall in Berlin in 1990 with Roger Waters, playing my 114th night at the Royal Albert Hall… winning the pro-celeb tennis tourment two years in a row at the Albert Hall.
"There are more, but….."
Now he and band The Low Riders are heading for the Cavern, the most famous club in the world thanks to its association with a certain group of Liverpool lads.
Andy says: "My earliest memory of the Beatles was coming home from school to listen to Pop Go the Beatles on the radio. The joy. The absolute joy!
"They had the look, the music, the voices. Their versions of songs from American acts still stand up proudly today.
"The 60s was so exciting, everything was so fresh, and then the Beatles opened the door to bands writing their own songs. They wrote over 21 number one records – the tip of their musical iceberg."
As for Andy himself, after 50 years of making music, what's next for a man whose school friends and contemporaries are now retiring?
"What I do is what I do," he smiles. "I can't do anything else. I love it now more than ever.
"I am who I've always wanted to be, a guitar player. I ain't stopping now!"