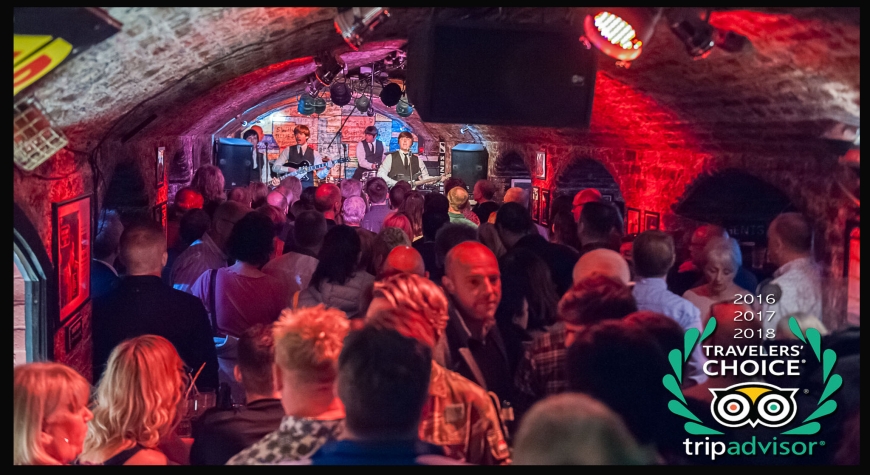 Cavern Club named among the UK's 10 best landmarks!
It was announced today that the Cavern Club made TripAdvisor's top 10 Traveller's Choice UK landmarks list for 2018! This marks the third year that the Cavern has made the well-known review site's top 10 list.
Rising up one spot from last year the Cavern comes in at number 8, just above Buckingham Palace and St. Paul's Cathedral!
Chris Brown, Director of Marketing Liverpool, said…
"The Cavern Club is one of the most famous locations in the world for pop music – the place where The Beatles learned their trade and made their name, which has continued to be an iconic spot and attracted artists such as Adele and Arctic Monkeys. Every weekend it is packed out with visitors and locals alikesoaking up live music, and while it's wonderful to see it included alongside national treasures like the Tower of London and Big Ben, its place in that list is well-earned."
The Cavern provides live music all day, every day for music fans from around the world.
Not only does the Cavern pay tribute to its rich musical heritage, but it also gives established artists and new bands an opportunity to perform original music.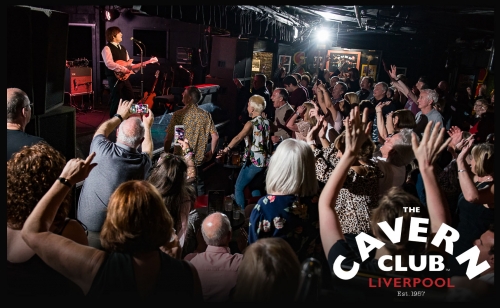 Honours are given to top landmarks based on the quantity and quality of reviews given for each tourist site over a 12-month period.
Cavern Club Director Bill Heckle had this to say about the news…
We are thrilled to be a part of this list for the third year in a row. The Cavern is only one of four attractions outside of London to make the list and we are proud to help represent the city of Liverpool, and indeed the North of England.

We look forward to carrying on the Cavern's tradition of great live music and we can't wait to welcome even more music enthusiasts from all over the world to the Cavern over the next year.
1. Tower of London, London
2. Tower Bridge, London
3. Big Ben, London
4. Edinburgh Castle, Edinburgh
5. Royal Yacht Britannia, Edinburgh
6. Westminster Abbey, London
7. The Roman Baths, Bath
8. The Cavern Club, Liverpool
9. Buckingham Palace, London
10.St Paul's Cathedral, London