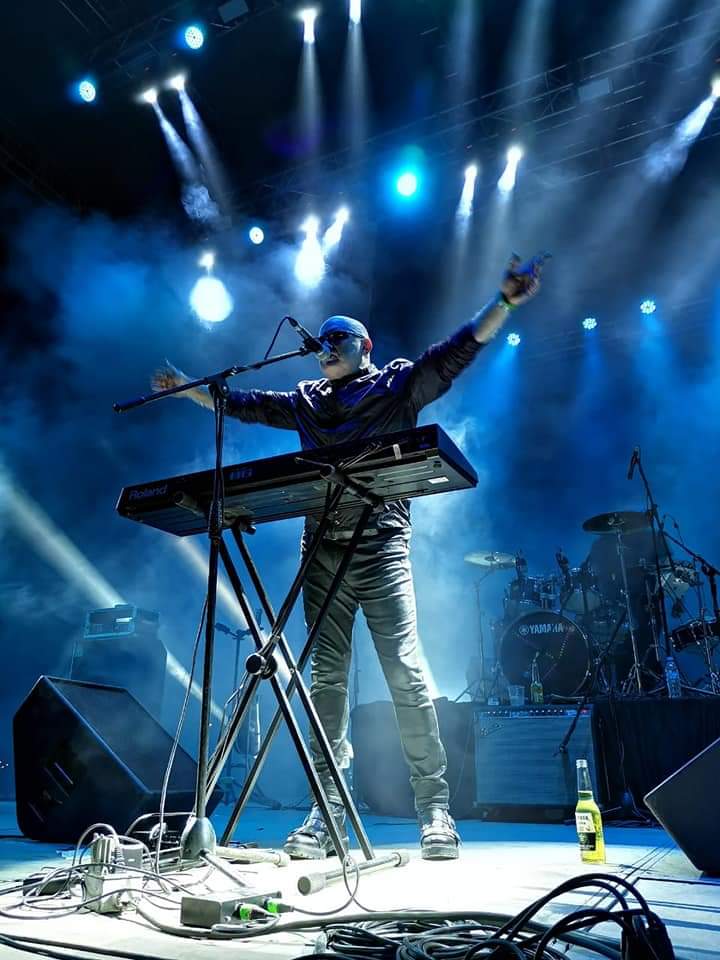 Cavern Spotlight: Mike Score from A Flock of Seagulls
With their distinctive look and synth pop sound, A Flock of Seagulls were one of the most recognisable and successful bands of the early 1980s.
Their hits included Space Age Love Song, Wishing (I Had a Photograph of You), The More You Live, The More You Love, and the Grammy Award-winning DNA, while the video for their 1982 song I Ran (So Far Away) became one of the most played on MTV.
A Flock of Seagulls was formed here in Liverpool – and now four decades on from its founding the band is returning to make its first-ever appearance at the Cavern Club.
We caught up with Seagulls' founder, vocalist and keyboard maestro Mike Score ahead of the show to find out what it means to him to return to the city, and what fans can expect.
It's now 40 years since A Flock of Seagulls was formed. What were your ambitions – and expectations – when you started the band?
When I formed the band I just wanted to be in my own band and write a few songs and have a bit of fun.  As things progressed I realized that some of the songs we were producing were totally original and there was no other band quite like us. Also, it didn't matter what we played because we had no recording contract and were free to play what sounded good to us.
You were a hairdresser before forming the band, and we can't talk A Flock of Seagulls without mentioning your distinctive 'do'. How did that come about? And did you realise it would become such an iconic look?
The hairdo was quite accidental. I had it in a kind of "Ziggy Stardust " style all sticking up at an early show and I was trying to work it taller in the mirror. Frank (Maudsley ) came up behind me and put his had on my head to be able to get in the mirror as well. This collapsed my "Ziggy" but the sides stayed up and at the same time our manager was pushing us to get on stage so out I went, flattened "Ziggy "and all. People in the audience pointed at my hair!  It looked pretty cool so the next show I worked it into that same shape. Soon after it was the classic   "Seagulls " hairstyle.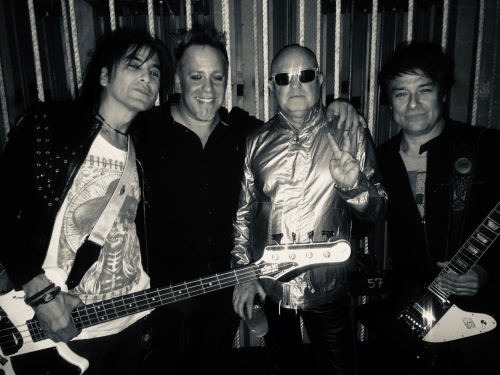 I Ran was partly inspired by a song you'd heard at Eric's. Can you tell us what you remember about the Liverpool music scene and those early days going out in Mathew Street?
Yes – The Stranglers were one of my fave bands and we saw them playing at Eric's. During the song, "Toiler on the Sea ", Hugh Cornwell pointed at me ( in my mind ) and yelled out "A Flock of Seagulls", a line from the song. That was like a sign from god, so the band was now called "A Flock of Seagulls". Shortly after that, we saw a band that had a song called " I Ran ". We didn't copy them, but the title fitted a song we were working on and a few inspirations came together and our "I Ran" was born.
The music scene in Liverpool was quite vibrant, and for us, Eric's was the place to go to see what other local bands were doing and to see up and coming bands that were putting out records.
We were kind of judging ourselves against them and looking for inspirations from them you might say. We saw some great bands and some that were not so great but it was a great place to hang out and see live bands.
You've always described yourself as a songwriter as much as a musician. What song – either for the band or as a solo artist – are you most proud of writing, or means the most to you, and why?
I don't consider myself a real muso – I can't play anything too well – I mainly dabble with things and find something that turns in to a song – a riff or a synth sound or a vocal line that I like.
Then I just play around with it until it all fits together. Songs tend to write themselves after a certain point. I think "Wishing" and "Space Age " are two of my favourite songs. Wishing because I had the keyboard line for quite a long time, then circumstances and memories brought me the lyrics and suddenly it all came together. "Space Age" because it sounded great when I did my little 4 track demo at home – and it just blew up when the band rehearsed it and added the dynamics and power to it. It sort of gained a "sonic" life. Each song has to stand on its own and "Space Age " stands up even today.
The music of the 1980s has enjoyed a real resurgence in popularity in recent years – why do you think that is?

I think the music of the 80's stands out as a period of true invention. As far as I can see and hear, the 80's was a time when you could really be in an original band and for some reason the 80's has a sound. Probably because of the use of synths everywhere bringing atmosphere to music, small cheap synths that were available and fun to mess with. And of course some brilliant songs. Also, the styles of the 80's were quite colourful and outrageous and as a band you needed to stand out hair and synths were the way to go.
Despite being in the business for four decades, this will be the first time you've played the Cavern. What are you looking forward to most? And what can people expect if they come to the gig?

First time at the Cavern, yes! We will play a bunch of the hits and get some fish n chips! It will be nice to be able to play such an iconic venue and add that to our story. To play where the "Beatles" played is a bit of history for us. We expect to have a bit of fun that night.
A Flock of Seagulls will be playing The Cavern Club on 14th July – Buy your tickets here!