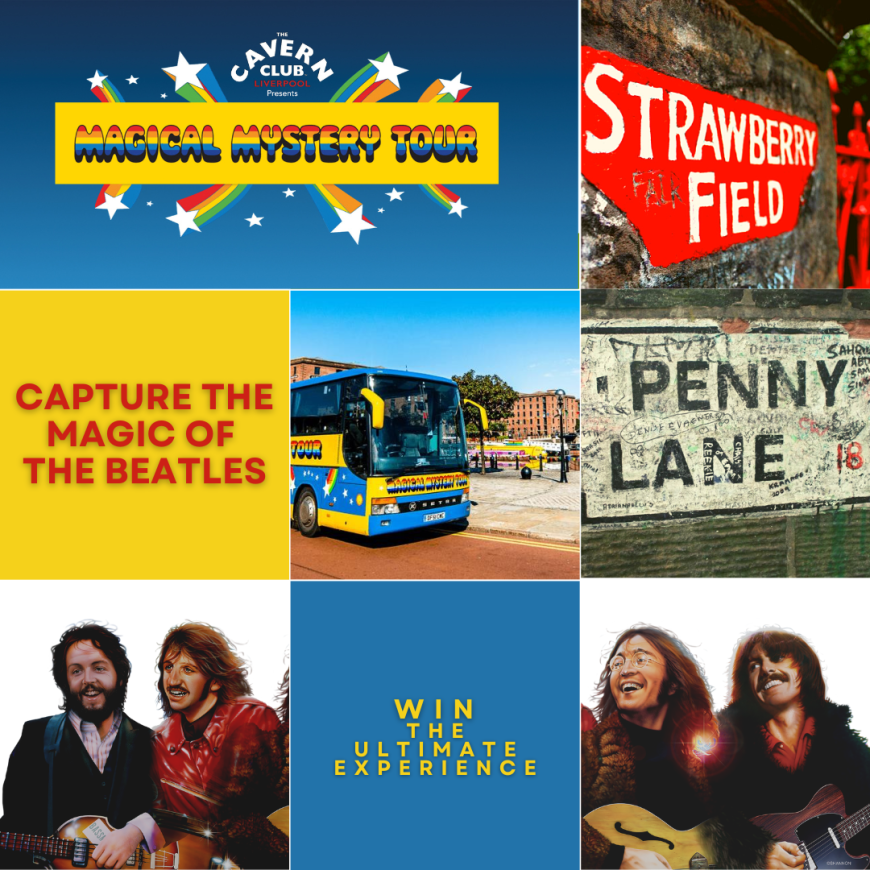 Win The Ultimate Cavern Experience!
Celebrate 40 Years of Cavern City Tours by winning the ultimate Cavern Experience! 🎉
We're thrilled to announce that Cavern City Tours is turning 40 this month! As we embark on a year-long celebration, we're kicking things off with an incredible opportunity for all you Beatles enthusiasts out there. Get ready to immerse yourself in the world of The Beatles and win the ultimate Cavern City Tours experience. 🌟
Are you a die-hard Beatles fan with a creative flair? This is your chance to shine and win the ultimate Cavern experience! We're inviting you to take part in our exclusive competition that lets you showcase your love for The Beatles in a unique and artistic way. Keep reading to find out how you can participate and what fantastic prizes await the winners.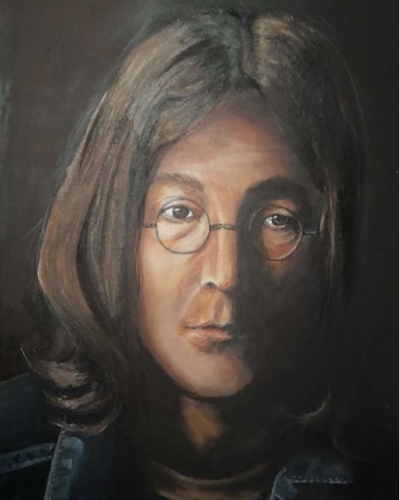 Competition Guidelines:
Follow both The Cavern Instagram and Magical Mystery Tour accounts to qualify for the competition.
Reflect on something that holds a special Beatles connection for you – it could be a place, a memento, or an item that resonates with the Fab Four's legacy.
Capture the essence of your chosen connection through an innovative photograph. 📸
Share your masterpiece on your Instagram feed and don't forget to mention @mmtliverpool with the hashtag #MMTLiverpoolComp in your caption.
Accompany your post with a brief description of your photo and the significance it holds in your Beatles journey. Multiple entries are welcome, but each submission should be distinct.
Ensure your Instagram account is set to public so that we can admire your entries.
Competition Timeline: The competition is open now and will run until September 4th. Our dedicated team at Cavern City Tours will carefully evaluate all submissions based on their ingenuity, originality, composition, and alignment with the theme. Within a week after the competition concludes, we'll reveal the top three winners on our Instagram account.
Exciting Prizes Await: 🥇 First Place: The coveted first prize is an all-encompassing Cavern City Tours experience! Embark on the iconic Magical Mystery Tour, indulge in a sumptuous dinner and drinks at The Cavern Restaurant, and wrap up the day by grooving to The Cavern Club Beatles at The World Famous Cavern Club.
🥈 Second Place: The second-place winner will enjoy a Magical Mystery Tour for two and a fabulous merch bundle to cherish.
🥉 Third Place: Our third-place champion will be rewarded with an exclusive merch bundle that will make any Beatles aficionado's heart skip a beat.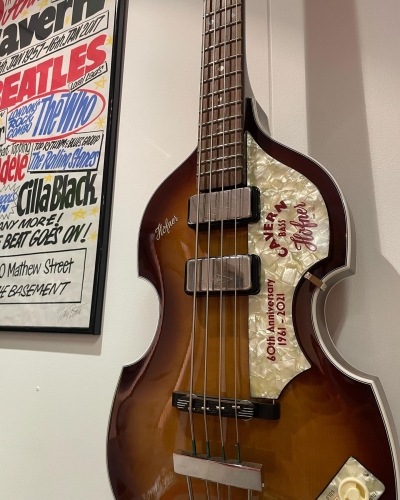 We're thrilled to witness your creative genius and honor The Beatles' legacy through your artistic vision. By submitting your entry, you grant the Magical Mystery Tour the right to repost your masterpiece on their social media platforms, ensuring proper credit is given to the original creator.
It's time to channel your inner Beatles enthusiast and capture the essence of their magic through your lens. This competition promises not only a chance to win incredible prizes but also an opportunity to celebrate the everlasting impact of The Beatles in Liverpool. Good luck to all participants, and may the most exceptional entries emerge victorious! 🙌