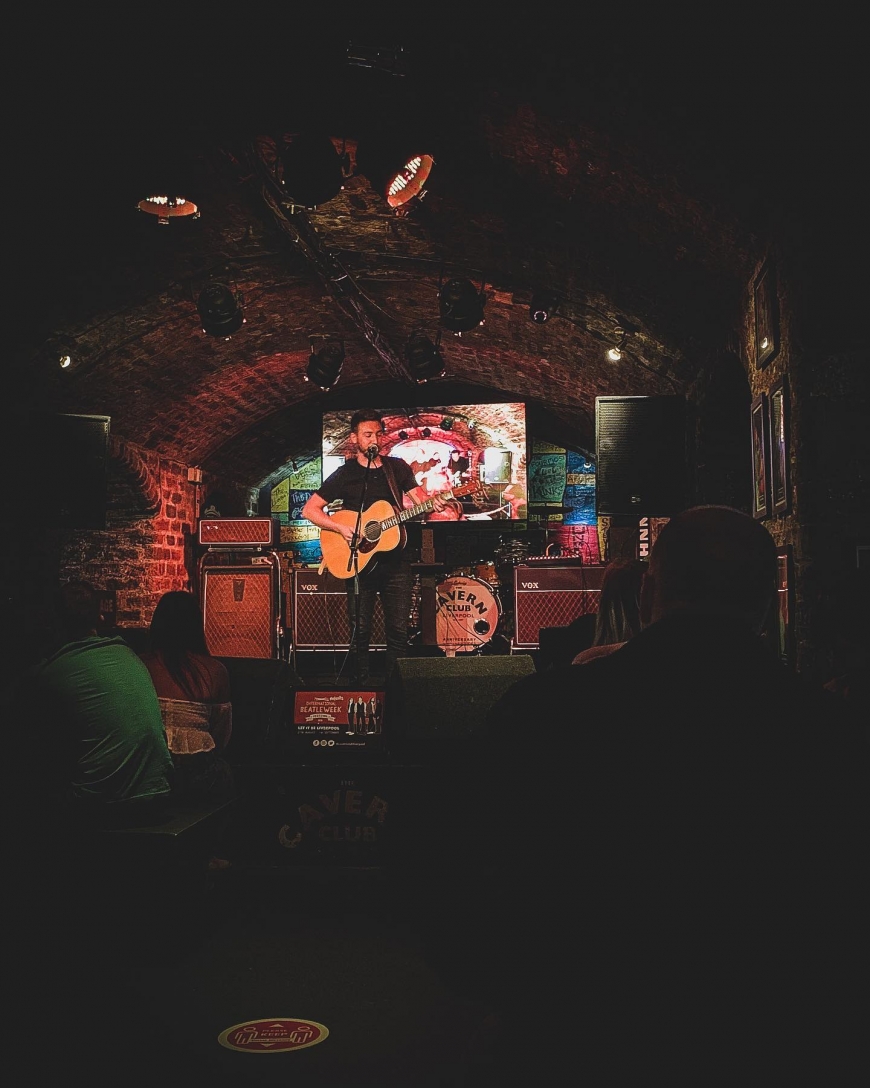 11:00 am
Pay On The Door
The Cavern Club Live Lounge
WEDNESDAY (LIVE LOUNGE)
From Wednesday morning, at 11 o'clock, as the day begins, we have live music here at the most famous club in the world! Have a look at our resident artist's profiles below to see what you can expect to hear:
LIVE LOUNGE
11:45am – 12:30pm: Gary Murphy
12:45pm – 1:30pm: Sarah Deboe
1:45pm – 2:30pm: Nick Robinson
2:45pm – 3:30pm: Tom Hamilton
3:45pm – 4:30pm: Tony Skeggs
4:45pm – 5:30pm: Clark Gilmour
5:45pm – 6:30pm: Ray Durie
6:45pm – 7:30pm: Tony Skeggs
7:45pm – 8:30pm: Ben Watt-Doak
8:45pm – 9:30pm: Joe Astley
9:45pm – 10:30pm: Jonny Parry
FRONT ROOM
1:00pm – 1:45pm: Gary Murphy
2:00pm – 2:45pm: Sarah Deboe
3:00pm – 3:45pm: Nick Robinson
4:00pm – 4:45pm: Tom Hamilton
5:00pm – 5:45pm: Tony Skeggs
6:00pm – 6:45pm: Clark Gilmour
7:00pm – 7:45pm: Ray Durie
8:00pm – 8:45pm: Tony Skeggs
9:00pm – 9:45pm: Ben Watt-Doak
10:00pm – 10:45pm: Joe Astley
11:00pm – 11:45pm: Jonny Parry
*Please note, all acts subject to change without prior notice

The Live Lounge is a standing venue with some unreserved seating. Seating is not guaranteed and may not be available for all shows. If you have a disability and need a seat please get in touch with us in advance to make arrangements!
Most events are 18 yrs and over please see our age policy for more information before booking. If you have any questions please get in touch with us.
Featured Artists *
* All bands are subject to change...sorry for any inconvenience.
Additional Links