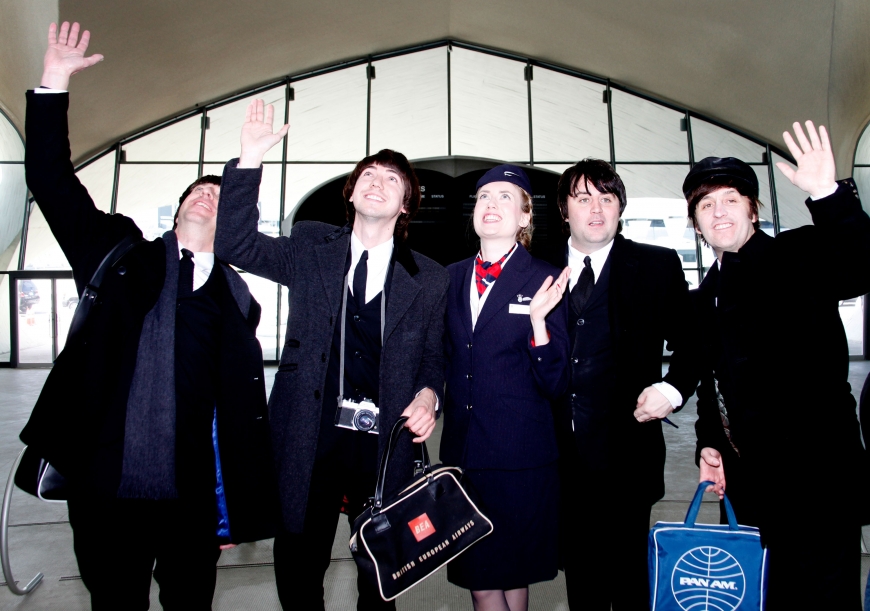 Cavern Club Beatles to headline major fundraiser in New York State
The Cavern Club Beatles rocked the West Coast earlier this year – and now they're jetting back to the United States this month to headline a very special open air concert on the East Coast.
They will appear at Emerson Park in Auburn, in upstate New York, on Saturday, July 27.
And it's all in a very good cause, with proceeds from the day going to the Auburn Education Foundation, a music and arts programme which supports disadvantaged young people in the district.
The July 27 event will also feature Cavern Club director – and John Lennon's sister – Julia Baird, along with a number of other musicians who will perform during the afternoon, with the Cavern Club Beatles then going on stage as the headline act.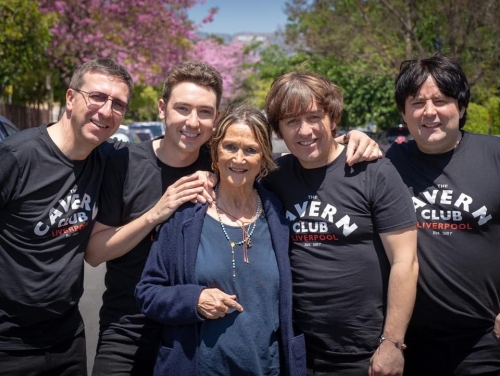 But the Cavern's own Fab Four are no strangers to the States.
Not only did they enjoy a successful week on the West Coast in April which included a starring role at BritWeek in Los Angeles, and appearing as part of the California premiere event for the Cavern Club documentary, but they also recreated the Beatles' 'invasion' of America on its 50th anniversary in 2014.
Paul Jones, who plays George Harrison, says: "The 2014 visit (pictured below) was a once-in-a-lifetime thing really, to retrace The Beatles' steps from 50 years earlier and to get all that media attention.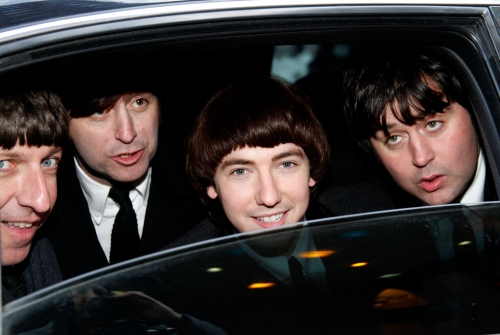 "Everyone was going nuts for The Beatles.
"The visit to the States earlier this year was also great for us. It was our first performance on the West Coast and it was great to get out and see fans from Beatleweek and for them to have the chance to see us on their own doorstep.
"We're the only official band from the Cavern and it's important to support the club on the international stage.
"This time it's brilliant to be headlining and to be playing an outdoor stage. It will be a real party atmosphere.
"American audiences just love the music and they're always really enthusiastic.
"There are obviously a lot of Beatles bands in the US, and very good ones too, but the audiences love the accents and authenticity we bring. It's like a stamp of approval, being from Liverpool and from the Cavern itself.
"And of course, we'll be there with Julia, John Lennon's sister.
"I've spent quite a lot of time in the States over the years, and it will be nice to be able to enjoy a bit of time in upstate New York and experiencing some of that small-town charm that I really like."
Auburn is situated on the north shore of Owasco lake in the picturesque Finger Lakes region, 250 miles north west of New York City.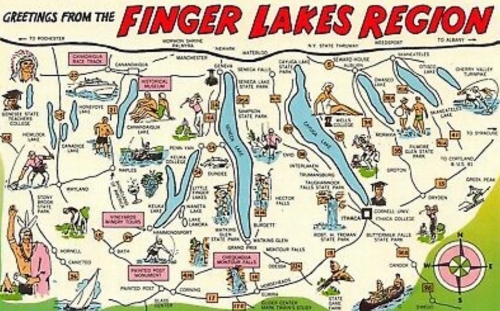 Michele Rivoli, who has masterminded the fundraiser, adds: "It's a huge open -air site on which the stage will be set up. The concert is being advertised across the whole of New York State and we've already had lots of interest, including from people who have seen the band in Liverpool.
"There are lots of surprises being planned, and we will also be showing related films at the Finger Lakes Drive-In which is the oldest operating drive-in theatre in New York State.
"I've spent a lot of time in Liverpool, and love it, and wanted to share my home town with everybody that I work with there. Auburn is in the Finger Lakes area and it's also in the heart of wine country."
The concert is being sponsored by Wegmans and Syracuse Area Honda Dealers, along with Aflac, Nucor Steel, Byrne Dairy, George and Mary Cuthbert, Law Offices of Jordan DiPalma, Ferrara Fiorenza PC, the Dr Joseph F Karpinski Sr Foundation, the Prentice Family, 1840 Dulles Inn, C&S Companies, Chemung Canal Trust Company, SWBR, Mooney Marketing Group, The Citizen and Dinosaur Radio – with additional support from Auburn Community Hospital, Bond, Schoeneck & King and Tessy Plastics.