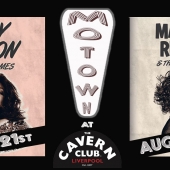 Celebrate 60 years of the Cavern this summer with Smooth Radio and original Motown artists, Mary Wilson and Martha Reeves & The Vandellas. Two of the biggest names of Motown are heading for the Cavern this summer to help us
Read Article Here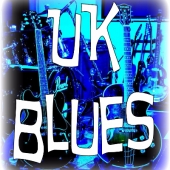 The Cavern is set to host the 4th UKBlues Challenge this September. The event is part of the club's on-going 60th anniversary celebrations and harks back to the days when some of the blues greats played at Mathew Street. Four
Read Article Here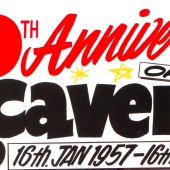 It may be three months since the Cavern officially turned 60, but the party isn't over. In fact, it's carrying on all year long. The Cavern opened its doors on January 16, 1957 as a basement jazz club modelled on
Read Article Here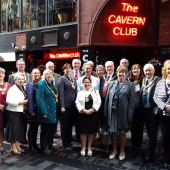 The Cavern has welcomed a host of Mayors and Lord Mayors as part of a special day out for the civic chiefs. Liverpool Lord Mayor Cllr Roz Gladden was hosting the day long event to show off the city's attractions.
Read Article Here
Geno Washington might notice a few changes when he returns to the Cavern this month. But that's not surprising when you consider his last date at 10 Mathew Street was almost 52 years ago. The then 22-year-old, freshly demobbed from
Read Article Here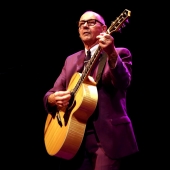 When Andy Fairweather Low appears in Liverpool on April 6 it will be the culmination of a long-held ambition. Because despite the Welshman having chalked up half-a-century in the music business, he's somehow missed out on playing the Cavern Club
Read Article Here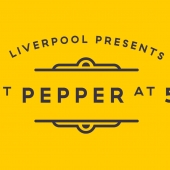 Liverpool is celebrating the 50th anniversary of 'Sgt Pepper's Lonely Hearts Club Band' this summer by bringing the album 'home' for 13 stunning new world premieres. Each of the events - running between May 25 and June 16 – is
Read Article Here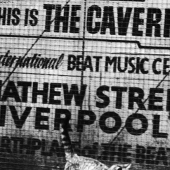 Tuesday, 21 February 2017
Every BBC local radio station in England and the Channel Islands will be accepting nominations for a local artist (or venue) that changed the course of musical history. The winners will be honoured with a plaque on a building where
Read Article Here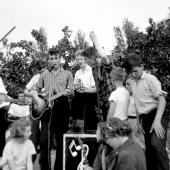 The Day John Met Paul This event will take place at St. Peter's Church Church Rd, Liverpool L25 5JF On 6 July 1957, 60 years ago this summer, John Lennon and his band The Quarrymen followed a marching band through
Read Article Here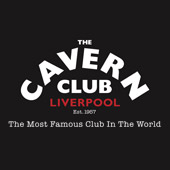 Thursday, 19 January 2017
The Cavern Club celebrated 60 years on Monday, January 16th, 2017 and what a celebration we had! The day started off with the unveiling of the Cilla Black statue, donated by her three sons, on Mathew St. outside the original
Read Article Here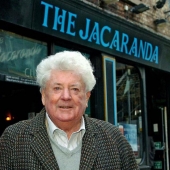 Local legend and the Beatles first manager, Allan Williams, has passed away at the age of 86. Williams was known as "the man who gave the Beatles away". He opened the Jacaranda coffee bar in 1957 which became a popular meeting
Read Article Here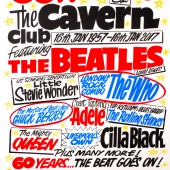 January 16th, 2017 marked the Cavern's 60th anniversary and the celebrations will continue all year long! The Cavern ethos has very much been about the Past, Present and Future. Our upcoming events celebrate the history of the Cavern with brilliant tributes
Read Article Here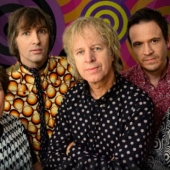 Wednesday, 14 September 2016
The world famous Cavern Club is gearing up for a big year of 60thbirthday celebrations in 2017 and the first special planned event can now be officially revealed. The History of The Cavern show featuring the UKs premier 60s favourites
Read Article Here
Tuesday, 13 September 2016
The Cavern plans to celebrate Liverpool's premiere of 'Eight Days A Week: The Beatles' movie release Thursday 15th September sees the release of the hugely anticipated movie Eight Days A Week: The Beatles –The Touring Years directed by Ron Howard.
Read Article Here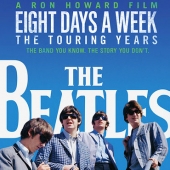 Monday, 12 September 2016
If you haven't already heard – Thursday 15th September sees the release of Ron Howard's new movie Eight Days A Week: The Beatles -The Touring Years. Premiere screenings are taking place in Liverpool and London on that day and we are
Read Article Here