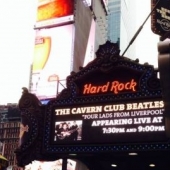 So yesterday's show at Hard Rock was a biggie for our four lads from Liverpool who topped the bill. Performing the same set that the Beatles performed on the Ed Sullivan show on this day way back in 1964, the
Read Article Here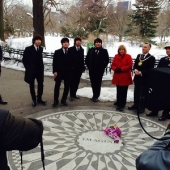 Central Park sing song, Ed Sullivan recreation and the 5th Beatle! It was another fantastic and special day for the Liverpool visitors in cold New York yesterday as the Lord Mayor of Liverpool, Gary Millar and deputy Mayor Wendy Simon spoke
Read Article Here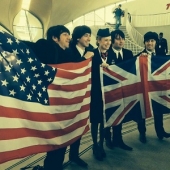 Saturday, 8 February 2014
So they made it! The Liverpool party which included our Cavern Club Beatles, John Lennon's sister Julia, The Lord Mayor Gary Millar and deputy mayor Wendy Simon touched down at JFK International airport in time to join in America's big 50th anniversary
Read Article Here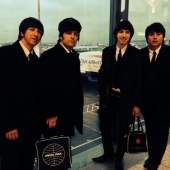 Following in the footsteps of the Beatles 50 years ago, The Cavern Club Beatles and Liverpool contingent that includes The Lord Mayor Gary Millar, deputy Mayor Wendy Simon and John Lennon's sister Julia Baird, are on board at Heathrow Airport
Read Article Here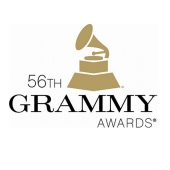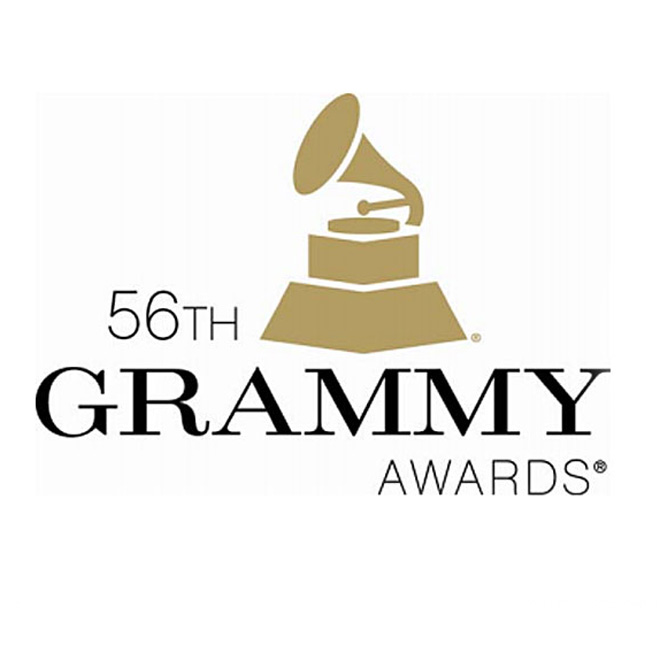 Thursday, 23 January 2014
So this year the Grammys are commemorating 50 years since what is affectionally known as 'The British Invasion' which started with the fab four lads from Liverpool...The Beatles. The prestigious Grammys will not just award the band that became a
Read Article Here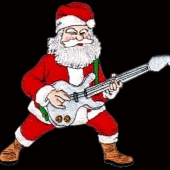 CHRISTMAS AND NEW YEAR OPENING TIMES 24 December - Christmas Eve Opening times as normal Cavern Pub closes 11.00pm Cavern Club closes 6.00pm 25 December - Christmas Day Cavern Club and Cavern Pub closed 26 December - Boxing Day Cavern
Read Article Here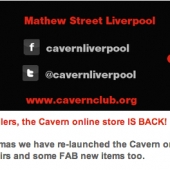 The Cavern online store has re-opened, with a great selection of Cavern souvenirs on sale you can stock up on all your favourites in time for Christmas!
Read Article Here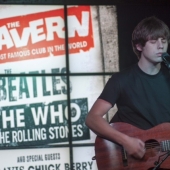 We were delighted last night to host an intimate acoustic gig by one of the U.K's most exciting artists. Jake Bugg delighted a crowd of 250 fans with a forty minute set showcasing some songs of his soon to be released second
Read Article Here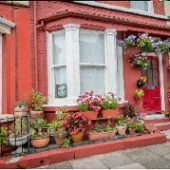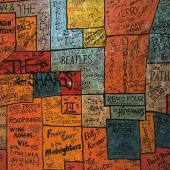 Wednesday, 25 September 2013
Jake Bugg is not appearing at the Cavern Club. The fact the Cavern Club appeared on a listing in the NME was a mistake by NME and his promoters SJM have confirmed all listings featuring the Cavern Club date are
Read Article Here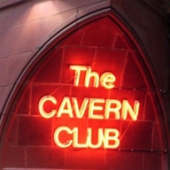 Monday, 23 September 2013
The Cavern Club would like to clarify the misleading features that have recently appeared in The Times and New Musical Express (NME); The operational business of the Cavern Club is not up for sale by auction. Cavern Walks is to
Read Article Here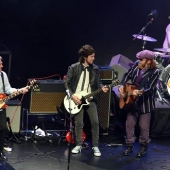 Friday, 13 September 2013
Well it's over for another year…'it' being International Beatleweek of course. And with 338 to go until next year's festival (which incidentally takes place from Wednesday 20th to Tuesday 26th August 2014) we thought you might like to re-live some
Read Article Here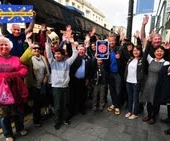 Wednesday, 14 August 2013
This week the Magical Mystery Tour, operated by Cavern City Tours, was the first scheduled sightseeing tour in England to be given the official seal of approval by Visit England in their new Quality Assurance Scheme for Tours. The new scheme which has
Read Article Here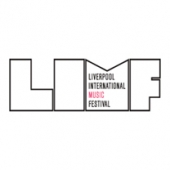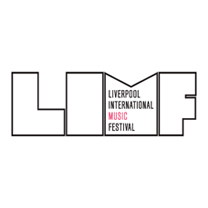 'Turn Up The Radio' line up announced for Liverpool International Music Festival 2013.
Read Article Here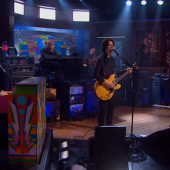 For his recent performance on the US show The Colbert Report, Macca and his fab band performed with the current and infamous Cavern stage wall as their backdrop. The last time Sir Paul was in our club was whilst on
Read Article Here