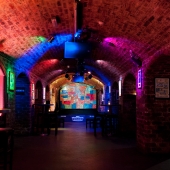 After 19 weeks of closed venues and cancelled tours due to the Coronavirus pandemic, Cavern City Tours is happy to announce the reopening of The Cavern Pub and Festival Restaurant doors from 1st August. The Cavern's on-line shop will also
Read Article Here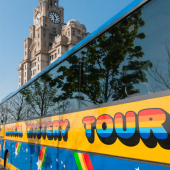 VisitEngland has announced the winners of its 2019 Visitor Attraction Accolades recognising the outstanding visitor experiences on offer across the country. This includes our very own Magical Mystery Tour in the category of Best Told Story England's attractions have been
Read Article Here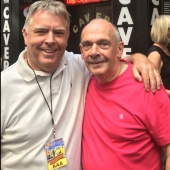 Cavern City Tours Directors and Cavern Club owners, Bill Heckle and Dave Jones, who established Beatles tourism in the city, bought and reinvigorated The Cavern Club, created the Mathew Street Music Festival, came up with the concept for the Hard
Read Article Here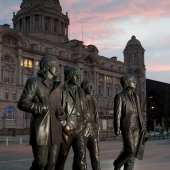 Wednesday, 4 December 2019
The idea first came from Chris Butler, who owns a sculpture foundry in the Baltic Triangle of Liverpool. Walking through Liverpool One shopping centre Chris saw the image of The Beatles from the 'Live at The BBC' album which used
Read Article Here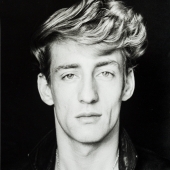 Wednesday, 20 November 2019
On 3rd October 1959, Ray McFall took ownership of The Cavern Club. He bought the club for £2750 from Alan Sytner and stated that he wanted to "put Liverpool on the map as a leading jazz centre outside of London."
Read Article Here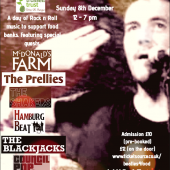 Tuesday, 19 November 2019
Rock n Roller and all-round nice guy Trev "Prellie" Townsend did a few charity gigs around Christmas in the early 2000s. Things seemed to be going well but with the recent political and socioeconomic issues facing the average person in
Read Article Here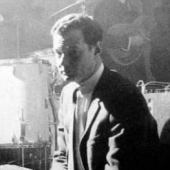 Tuesday, 12 November 2019
A Crowdfunder campaign to create a lasting legacy to former Beatles' manager Brian Epstein has less than two weeks left to reach its target– and organisers are appealing for the support of the public. The team behind The Brian Epstein
Read Article Here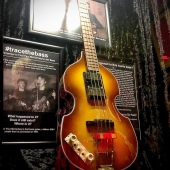 Thursday, 7 November 2019
In 1961, Paul McCartney walked into a music shop in Hamburg, Germany and purchased his first bass guitar, a Höfner 500/1 Violin Bass. He would use it throughout his career in Hamburg. Then bring it back home to Liverpool, and
Read Article Here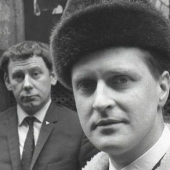 When we speak about The Cavern Club being The Most Famous Club In The World it is important to remember the many figures who gave The Club this legacy. We all know about The Beatles, but there were many people
Read Article Here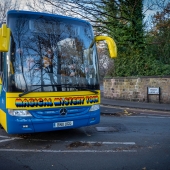 Wednesday, 2 October 2019
This week we have received the news that the Tour has been quality assessed by Visit England and we are pleased to announce we passed the audition! And with flying colours it seems, jumping up 10% on our score from
Read Article Here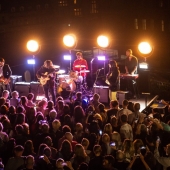 Tuesday, 3 September 2019
This year's International Beatleweek was certainly one to remember! We are fortunate that many Beatleweekers are keen videographers too, who find themselves in the right place at the right time to capture these moments and then share on YouTube. Here
Read Article Here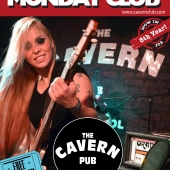 The Monday Club takes place every Monday at The Cavern Pub and has been a regular fixture for 8 years now. We decided to sit down with Ian Prowse, the founder of The Monday Club and ask him about the
Read Article Here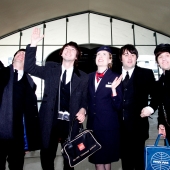 The Cavern Club Beatles rocked the West Coast earlier this year – and now they're jetting back to the United States this month to headline a very special open air concert on the East Coast. They will appear at Emerson
Read Article Here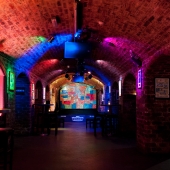 Welcome to the Cavern Club newsletter for July. The weather might be hotting up but you can stay cool in the Cavern as you enjoy another packed programme of live music from both our resident artists and very special musical guests.
Read Article Here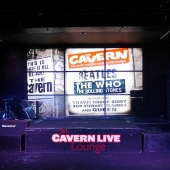 We are always aiming to give you more here at the Cavern, and that's just what we're doing this summer when we DOUBLE the amount of live music played in the club. From Monday, July 15 to Monday, September 9,
Read Article Here